As a dad, you are your little girls' superhero – you care for her, protect her, challenge and teach her in a way that no one else can.
The bond you have with your daughter is like nothing else in the world.
So, having father-daughter bonding activities special to the two of you and reflecting your unique relationship is important. 
It's important to you as a dad to help your little girl become the best version of herself she can be, and you do that with the time you spend with her, just the two of you.
Encourage your little girls' playfulness, confidence, and curiosity while strengthening your father-daughter bond with these activities.
In terms of being a father, building a bond is vital!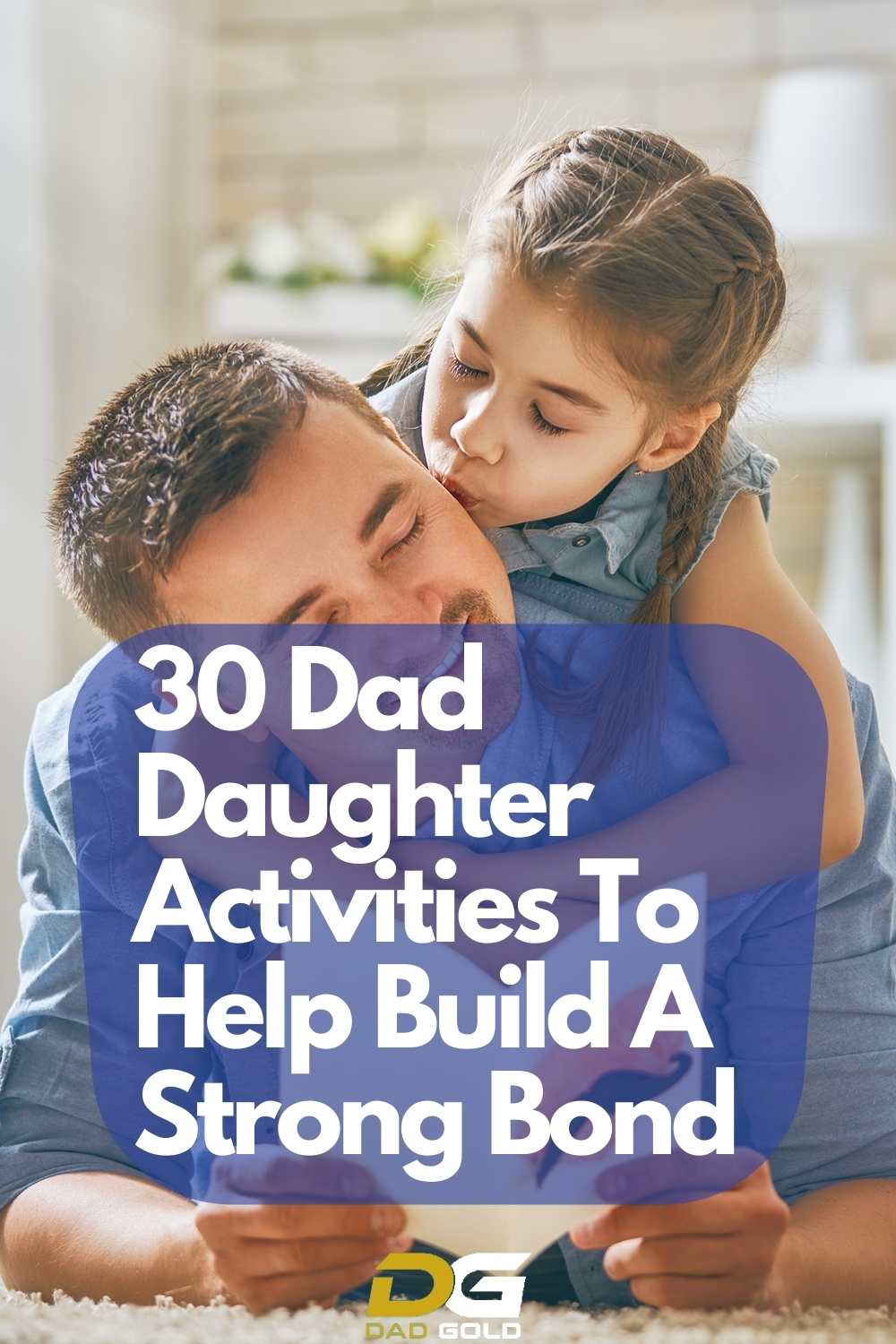 ---
Father-Daughter Days – Special Activities for a Day Out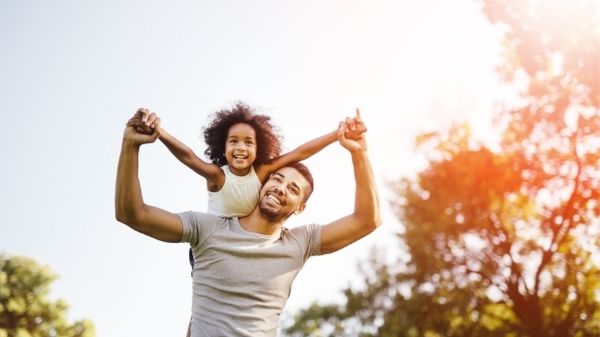 Take a day trip together – Plan a day trip to explore a nearby city, head to the beach, go skiing, anything where you can spend a little one-on-one time with your daughter doing something fun that you normally don't get to do. 
Take her to dinner – Whether it's for a special occasion or a monthly treat, taking your little girl to dinner, just the two of you can be really special. Encouraging her to try new restaurants and new cuisine each time can also be fun to encourage her curiosity.
Take her to the movies – There's something exceptional about fathers and daughters bonding over movies – especially when there's a common interest. Make it a set plan to always see Marvel movies together on opening weekend, for example.
Volunteer together – Teach your daughter the importance of giving back and helping those less fortunate in your community by volunteering together. This could be volunteering at a one-day event or a weekly or monthly volunteering commitment. It will allow you to spend time with your little girl and teach her something valuable.
Attend a concert, play, or sporting event – Take your daughter to see her favorite artist, a play you think she'll enjoy, or share your love of sports at a sporting event. This allows you to have a special day out and share your interests.
Go out for ice cream.
Visit an art gallery, museum, or zoo – An educational outing where you can both learn something new together! 
Take her to a theme park or fair – Take a day to have fun with your little girl and nothing else. Play games, win her prizes, go on every ride she wants to go on (even if it's the same one 10 times in a row)! These are the types of special daddy-daughter days she will cherish.
Go camping – If you love camping, take your daughter on a camping trip! Teach her some camping skills, make smores over the fire, and go fishing. Teach her to enjoy and explore nature!
Go to a convention (and try a father-daughter cosplay) – If you and/or your daughter are interested in anything nerd-culture. A convention is the perfect outing to bond over your special interests. Maybe even try something new by cosplaying as characters from your favorite shows or movies!
---
Everyday Father-Daughter Bonding Activities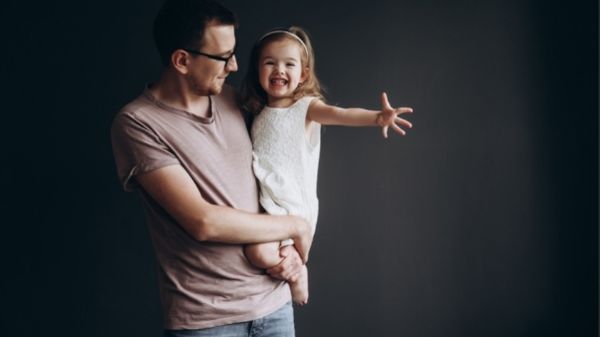 Build something – Start a project and build it together. That can be a robot from a science kit, a school project, or new bookshelves for her room – whatever it is; it's a special kind of bonding experience when you can share your skills and the sense of accomplishment of having built something with your little girl. 
Learn something new together – Choose something you're both interested in and learn something new. Try learning to code, a new language, learning to dance. The options are endless! 
Read together – Reading is a big part of raising your child, but making it a routine can be an invaluable bonding experience. 
Have a backyard picnic – Enjoy the spring or summer weather by having a backyard picnic. Pack up a basket of snacks and finger foods and enjoy some time outside just talking with your daughter, watching the birds, and maybe playing a game or two of cards.
Cook or bake together – Make dinner for the family, or help her make a cake for a birthday! Spending time together in the kitchen not only lets you teach your daughter valuable skills but is a great way to bond. 
Exercise – Go for bike rides or hikes, teach her a sport, or follow kid-friendly workout videos together. Teach her the value of exercise by making it a fun activity you can do together. 
Give each other manicures – That's right, dads can enjoy a manicure too! Paint your daughter's nails and let her paint yours!
Build a fort – All you need are a few blankets and chairs, and you can create an epic fort for her to play in or for you both to eat snacks and watch movies in. The perfect rainy-day activity. 
Have a tea party.
Take time to talk – While doing activities together is fun and important, remembering to take time to sit and talk with your daughter is important. Encourage her to feel comfortable communicating with you and coming to you when she needs help. 
Play board games or video games.
Let your daughter pick the activity – Let your daughter tell you what she wants to do, even if that's giving you a princess makeover and dancing around in the backyard! 
Grow a vegetable garden – Teach her about food by planting her favorite vegetables and fruits and helping her care for them. 
Build a snowman. You'll need snow for this!
Get creative! Encourage her to show off her artistic side by doing something creative together. Paint pottery, draw, make friendship bracelets, whatever she enjoys!
Stargaze.
Take her shopping – Be the one that takes her to buy new clothes, school supplies, or other things she needs. 
Teach her something handy – If you're handy, teach her some of your skills – anything from working on cars to learning to hang a picture frame. Let her help you develop skills that will help her be more confident and independent in life.
Get musical – Teach her an instrument or learn together!
Let her teach you – This may end up being her teaching you all about her favorite TV show, or it could be something new about herself – let her be the expert.
---
Conclusion
Asa a dad, there is nothing much that compares to the bond you have with your daughter.
Encourage those special bonding moments and cherished memories by having one-on-one time and special activities that she can look forward to.
Good luck, and enjoy!