Baby socks are the cutest things and add a lot to your baby's outfit, especially if you have frilly, flowery, or designer socks.
However, the struggle isn't getting your baby to wear the socks, it's stopping them from taking them off.
Babies are all about sensory development. When they're young, their eyes aren't fully developed – which is why bright colors are recommended. Instead, they learn through sound and, more importantly – touch.
For this reason, socks are a revelation to babies. They will try to pull at the baby socks, feel them, and most likely, pull them off as they find them restricting.
With that in mind, you might wonder how to keep baby socks on. Here are my top 8 tips: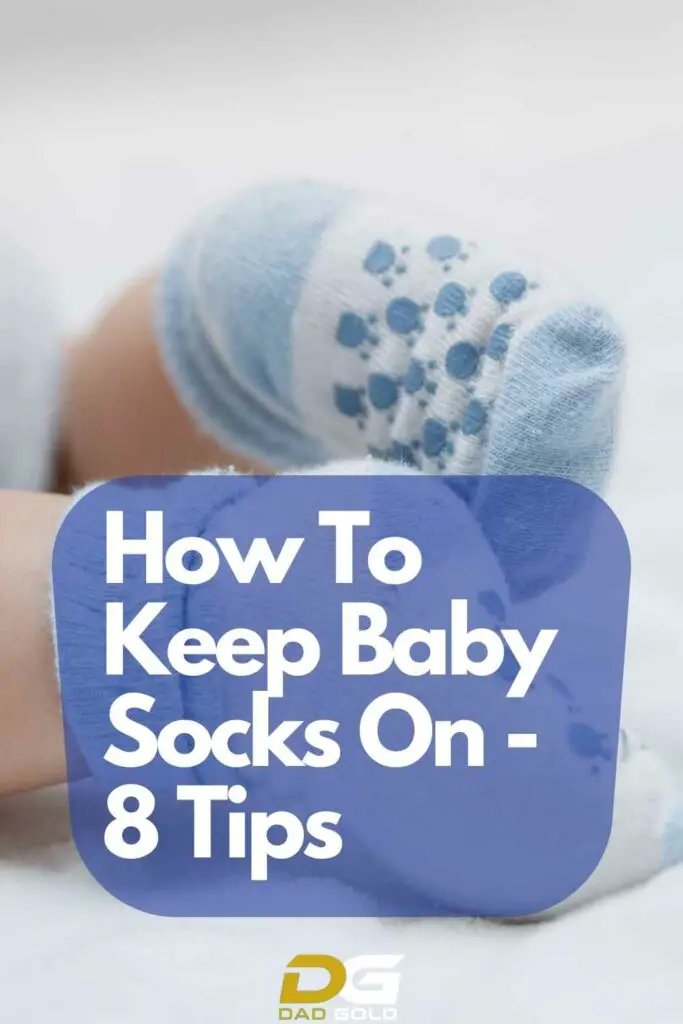 ---
How to Keep Baby Socks On
Keeping your baby's socks on is a challenge. If it's not your baby pulling them off, random items rub against your baby during the day or even when crawling over your floor.
Not only do socks help to keep your baby warm, but they also promote clean feet too, especially when you begin to encourage your baby to walk.
Let's look at my top 8 tips for keeping baby socks on.
---
1. Choosing High-Quality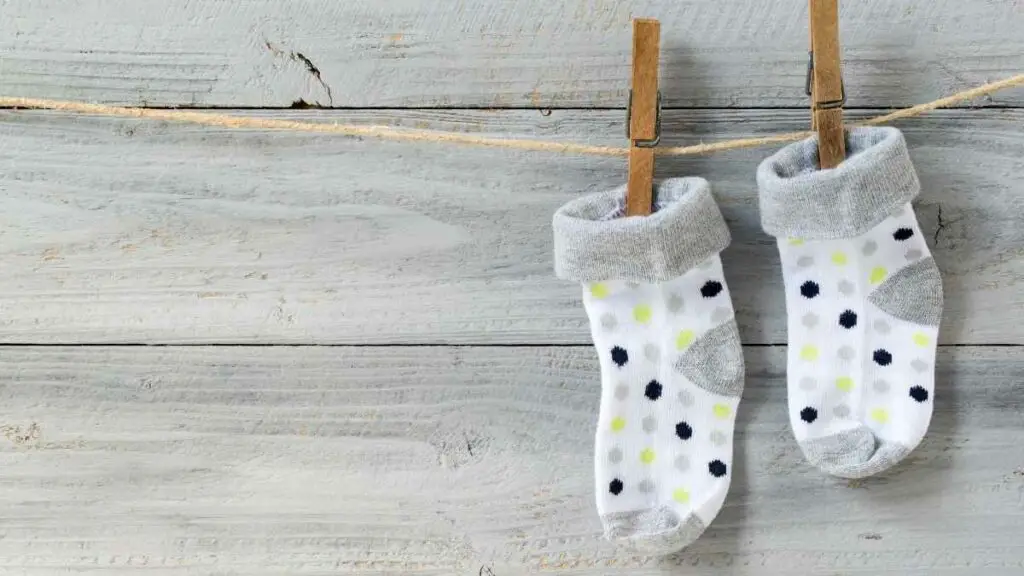 It's tempting to buy cheaper socks because you know your baby will grow out of them almost immediately.
However, cheap socks are typically made from more inexpensive, uncomfortable materials. So if your baby feels itchy in their socks, they'll try their hardest to get them off.
Choosing a slightly more expensive pair of socks will make your baby more comfortable and at ease so they won't pull them off.
---
2. Size is Important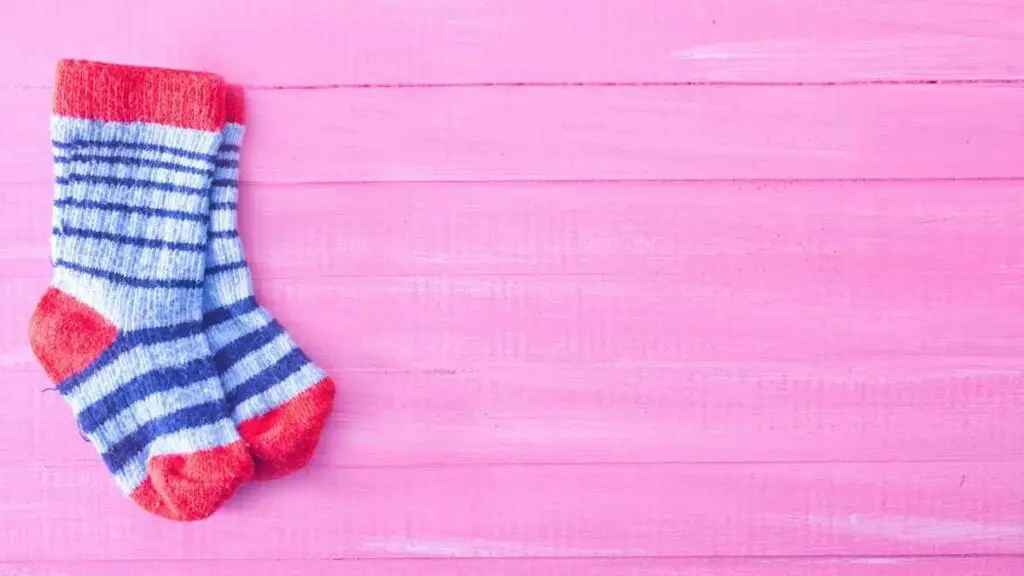 In the first 6 months, your baby's feet will grow approximately 4 sizes. For this reason, and for your wallet, it's crucial not to overspend on hundreds of pairs of newborn socks or buy ahead of time to guess your baby's size later.
Socks that are too small can irritate your baby's feet, and they'll be tempted to rub them against the sheets at night to get them off.
Socks that are too large will be much easier to pull off against cot sheets or other surfaces that cause friction. Make sure you equip yourself with the right size of socks as your baby grows.
---
3. Tights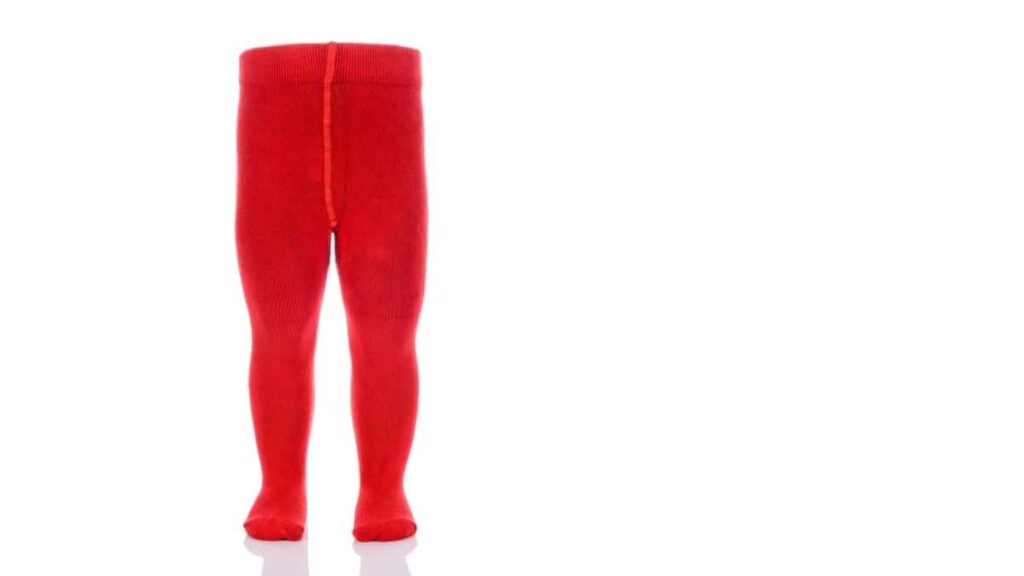 So, you need to keep their feet warm and cozy, but socks just aren't working for you? Tights are a great alternative.
No matter how much your baby wiggles around, it'll be challenging to get tights off as they go all the way up and will be held on by the bulk of the diaper higher up.
---
4. Sleep Sacks – Help Keep Your Baby's Feet Warm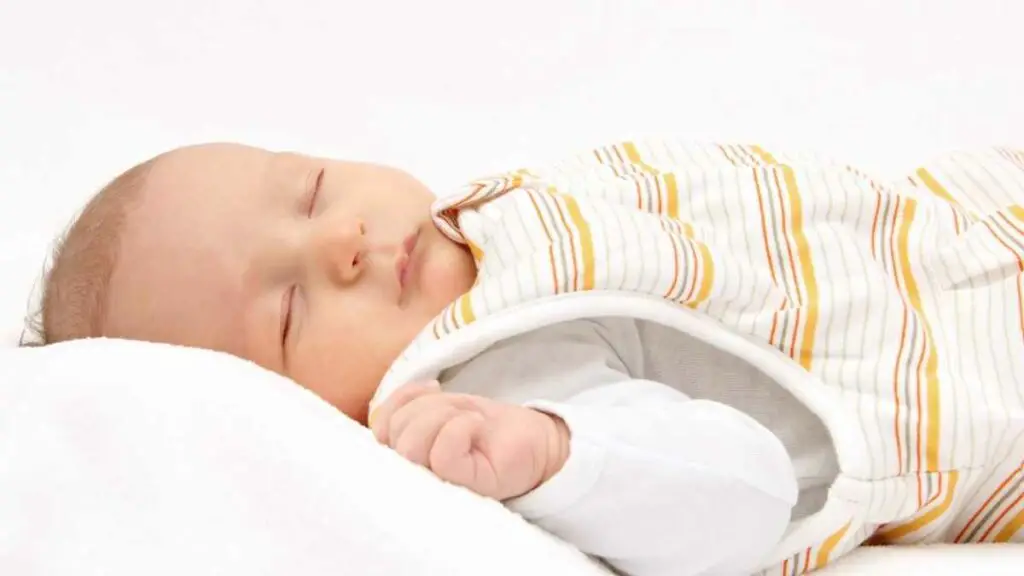 These sacks attach to the shoulders and cover your baby from the shoulders down with a fleece-lined bag. This means that they can't remove anything around their feet.
They won't feel the pressure of socks and have much more freedom, so they won't need to remove them while their feet stay toasty.
For me, sleep sacks are one of the greatest baby inventions! Not only will they help keep your baby's socks on, but they also help keep your baby cold when the temperature drops. Sleep sacks are a must-have for your baby during the winter. It stops them from kicking the blanket off and crying because they are cold.
---
5. Pants Over Socks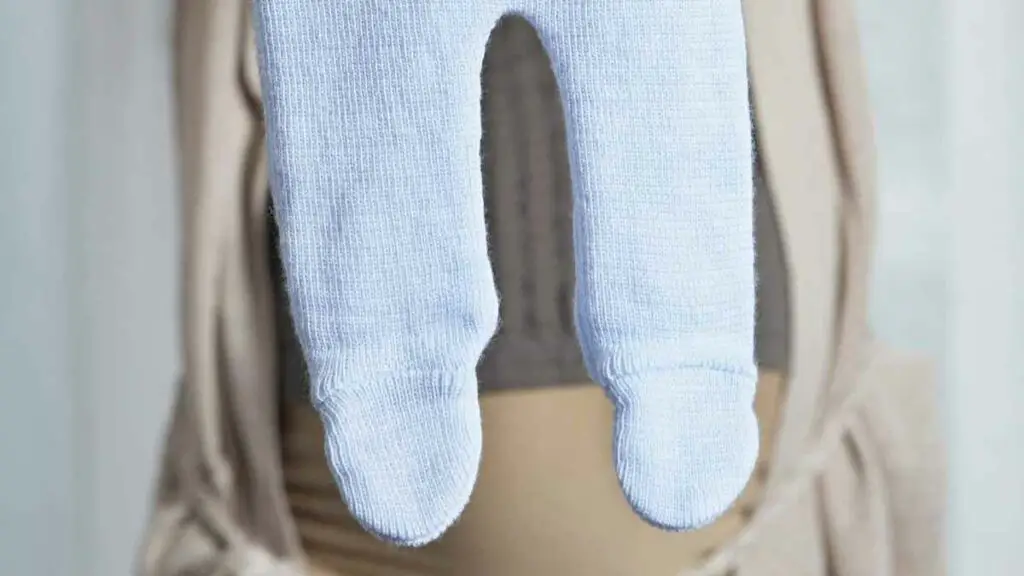 Always put your baby's socks on first before their pants. This means that your baby will be unable to wriggle out of them, as the bottom of the pants (if they're elasticated) will hold the socks in place.
---
6. Grippy Socks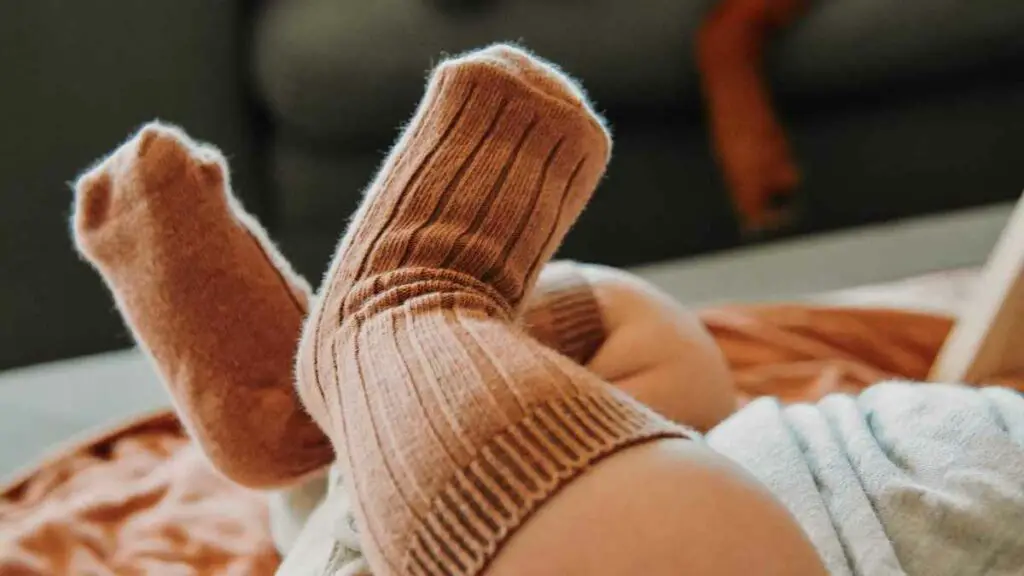 As your baby grows, you can get certain socks with more grip around the top. This could be a tighter weave or a rubber-like strip on the inside.
Although you shouldn't use these methods on newborns, they are great when your baby gets a little older as they prevent easy slippage when the sock gets caught on carpet or bed sheets.
The additional grip will help to keep their socks on.
---
7. Distractions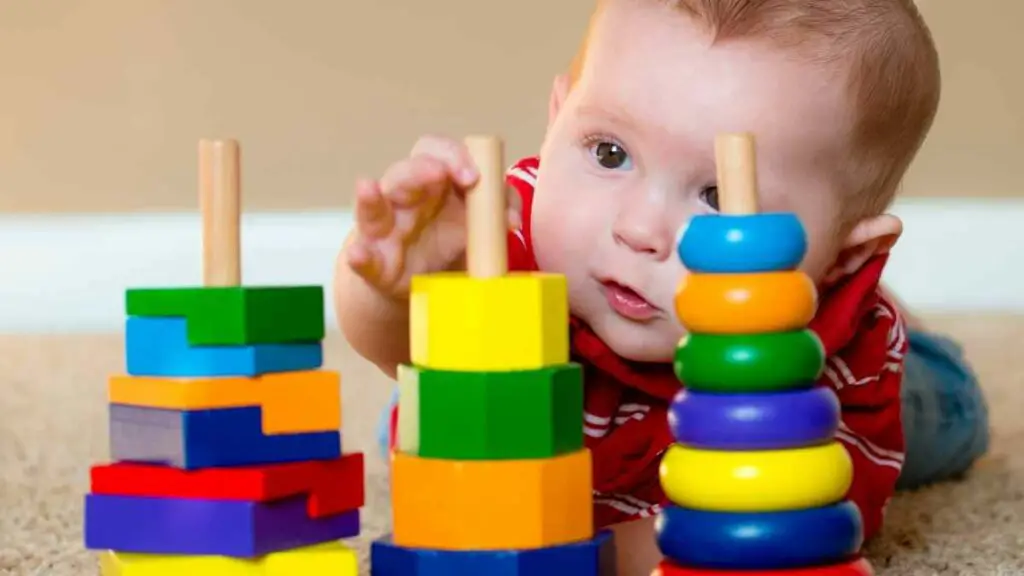 Babies are sensory learners. They learn primarily through touch and sound and very little through the sight at first. For this reason, something that appears attached to their feet is quite interesting.
If your baby has brightly colored socks, this can cause more of a distraction for them, too, as their eyes are more sensitive to bright colors at first.
To try and get them to focus on things that aren't their socks, you could grab a brightly colored toy each time they try to play with their socks. This teaches them that some things out there are more interesting.
You could also try white or grey socks. Because the socks aren't as colorful, they won't be as distracting and will focus their attention elsewhere.
---
8. Shoes Or Booties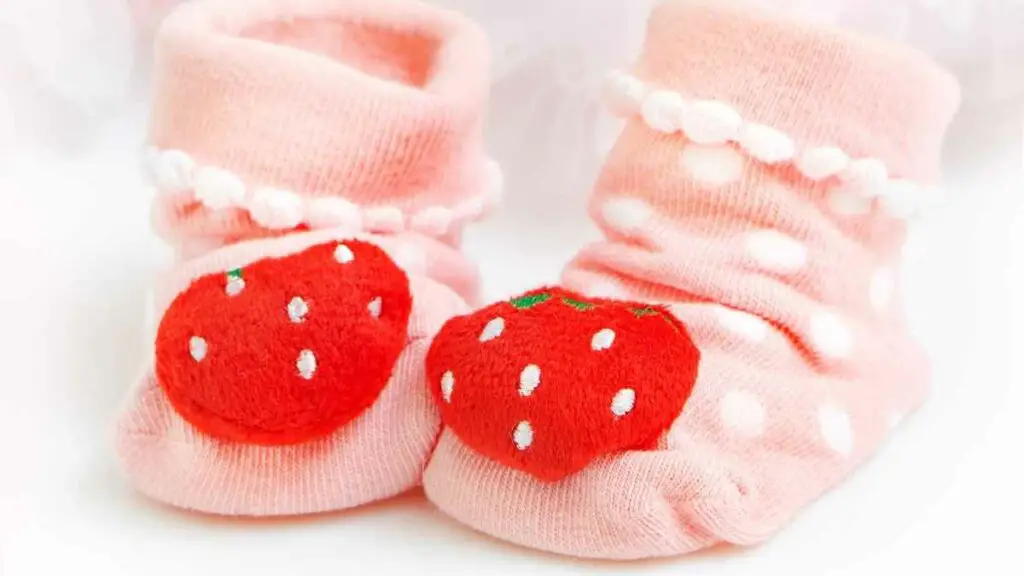 Shoes are the obvious way to keep socks on their feet. It's difficult to remove a sock if there are shoes tied on. There are some great ranges of tiny baby shoes out there.
Once they're old enough, try to get them to wear shoes. It's not just the hassle of sock removal that you'll be avoiding, but you'll also give an extra layer of protection and warmth to their feet.
Baby booties are a great idea and will help to keep baby socks on, as they are a cross between socks and shoes. Ensure you get just the right size.
Remember that baby feet grow quickly, so you don't want something that might inhibit growth. You should always check any shoes your baby wears.
---
Do Babies Need to Wear Socks?
Newborn babies should wear socks. Because their feet are so tiny, they get cold quickly when exposed to the elements and cold weather. Socks help your baby stay warm.
Most heat is lost from feet, hands, and the head, so it's essential that all 3 are covered at all times.
Socks are also a great way to protect their feet from harm and cushion the blow from anything they knock them on. They can also keep your baby's toes away from hair or fibers. Because babies have such tiny toes, anything that gets wrapped around them, like your hair, could quite easily cut off the circulation. In extreme cases, this could lead to them losing the toe.
However, they don't necessarily need to be covered by socks. There are many other options that you could use to ensure your baby's feet stay nice and toasty.
While your baby is still small, you could try the following:
Footy Pyjamas
Baby Grows
Tights
Knee Socks
Ankle Socks (if your baby doesn't like long socks)
Or Sleep Sacks
These options keep the feet covered by not having the added stress of trying to keep your baby in their socks.
---
Conclusion
Getting the right socks is essential for your baby's health as it helps to keep your baby's body temperature high. Without adequate foot coverage, your baby could catch a chill, which may lead to further health complications.
With that in mind, you should be trying to keep your baby's feet warm, especially during cold spells (if your climate has them, lucky you if it doesn't!) and if the temperature drops quickly.
Wearing socks becomes less and less important as your baby grows. When your baby starts crawling, keeping them on is almost impossible. Just ensure you get durable socks made from stretchy material.
Pulling off socks is only a phase; your baby should get used to them fairly quickly. Keep your patience now, and use some of these excellent sock-staying techniques.
Good luck, and keep those little feet warm!