New moms can feel as if they have to do everything themselves – especially if they are breastfeeding.
In the midst of all the hustle and bustles of a new baby, many start to wonder how much should a husband help with a baby?
After all, parenting is easier when both parents are engaged in it, right?
The answer is, it depends, but a husband should aim to help as much as possible. He will be ready if he has prepared for fatherhood correctly.
Not all men get paternity leave, so you'll need to discuss time off with your partner. Their work schedule may prevent them from helping with a true 50/50 split, but the more a husband can help, the better it will be for all.
Not only does it give you a break, but it also helps your husband bond with the baby.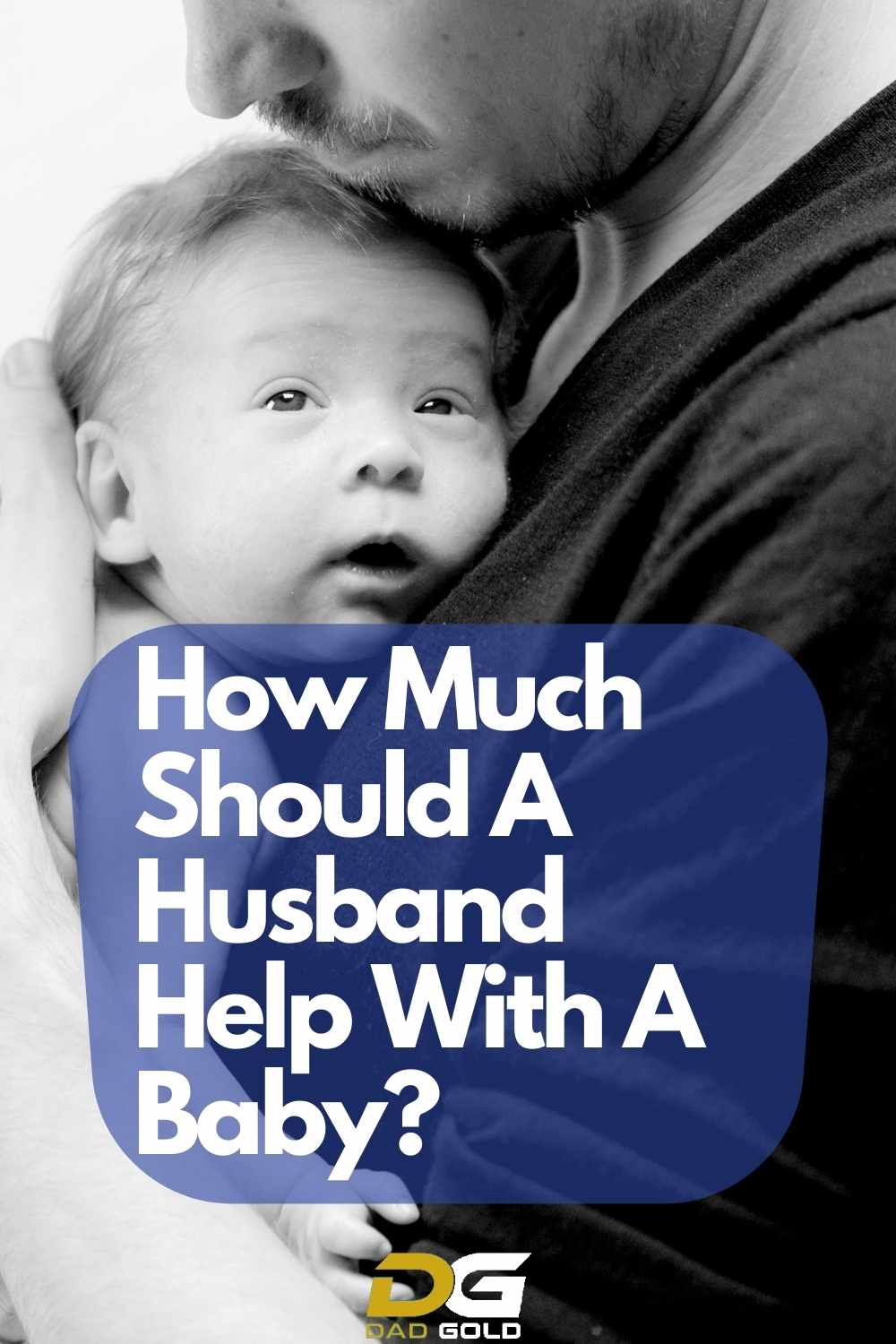 ---
But First … Communicate Expectations
Your partner may not even know that you are bothered by the lack of help, so it's imperative to communicate your expectations before you get too frustrated. Communication is a marriage saver!
Emotions are high when there is a new baby in the house, so it may be hard to take a step back. However, this is essential so that you and your husband can successfully divide the chores in ways that work for you.
Discuss what works best for your schedules. If your husband is still working, you may want to handle the night feedings on days that your husband has to work.
But on the days that he is off, he can handle the feedings or get up early in the morning with the baby so that you can sleep in.
Laying little things like this out on the table can stop fights from happening before they even start.
Your husband will start paying attention to things that he may have otherwise overlooked, and you can feel confident knowing that you have a partner in all that's to come.
---
Ways Your Husband Can Help with the Baby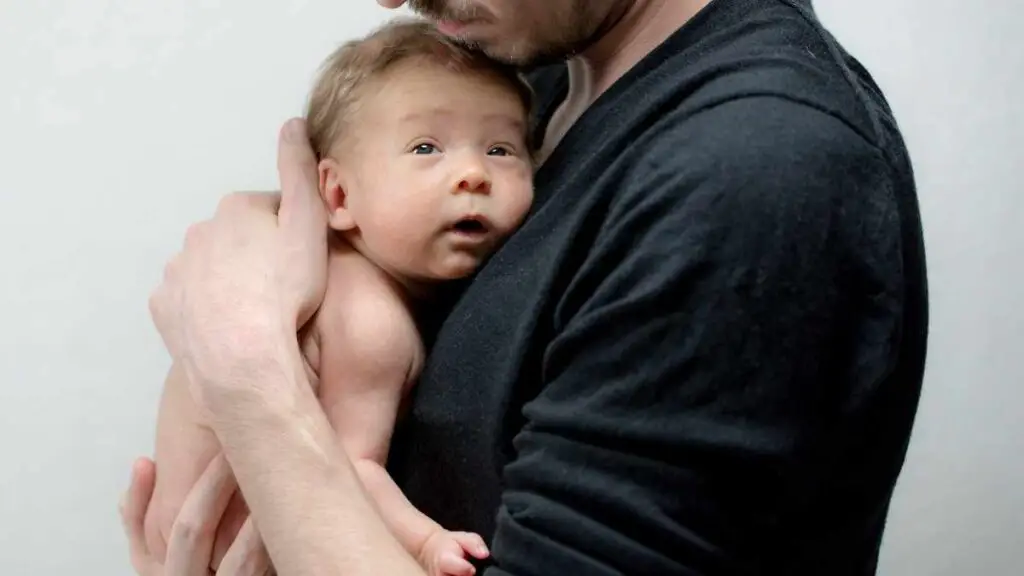 The good news is that your husband can do nearly everything you can when it comes to raising your child, and what they can't do, there are ways around it!
Let's take a look at some of the best ways a husband can help with a newborn baby.
---
1. Assist with Care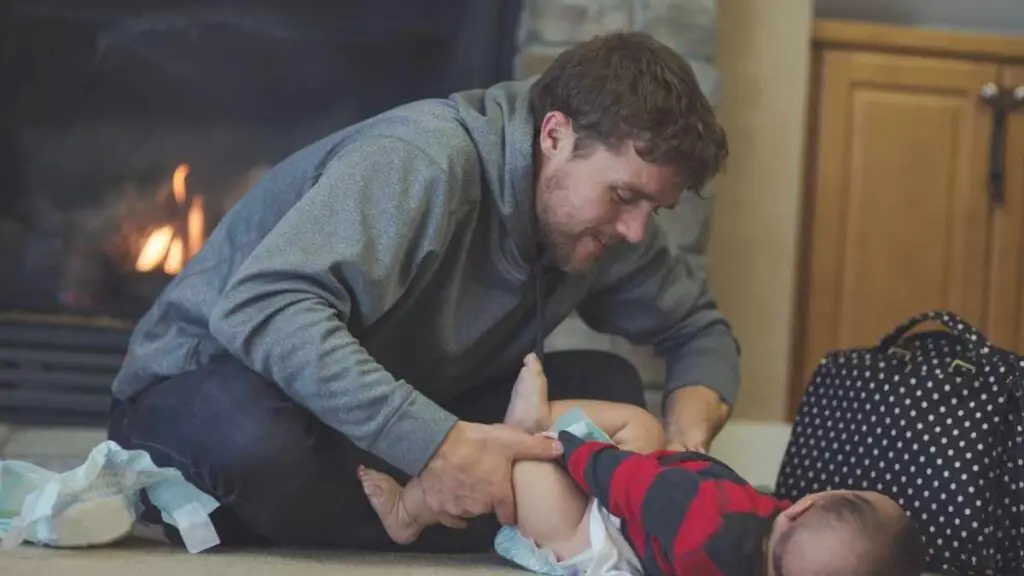 Dads need to bond with the new baby too, and one of the best ways that they can do this is by helping with the baby's basic care.
That includes feedings, diaper changes, dressing, and so much more. Let them help in these basic ways.
This will help your husband feel more bonded with your baby.
More importantly, it will also help your baby see their dad in the role of a caretaker from an early age. They can do everything that mom does, so they will ask both of you for help when they are older.
If you are breastfeeding, pump. Your husband can use bottles to help with midnight feedings so you can get a little extra rest.
It may be tempting to want to do everything but resist the urge. Your husband is just as capable as you are when it comes to taking care of your baby, and it is important that you divide the basic care of your baby up so that it doesn't feel too one-sided.
---
2. Cuddling and Comfort
Skin-to-skin contact is essential to help your husband bond with your baby. This contact will alter your husband's body chemistry, strengthening the paternal instinct with each cuddle.
Make sure that you give them plenty of time to cuddle. This could be simply snuggling on the couch while you shower or run an errand.
Too, your husband can help comfort your baby when they are fussy, settling them back to sleep. Again, the more active role your husband takes in these subtle moments, the more your baby will see them as a caretaker.
The more your baby bonds with both parents, the more help your husband will be able to give you. Your baby will feel as safe with them as they do you.
---
3. Take Your Baby Out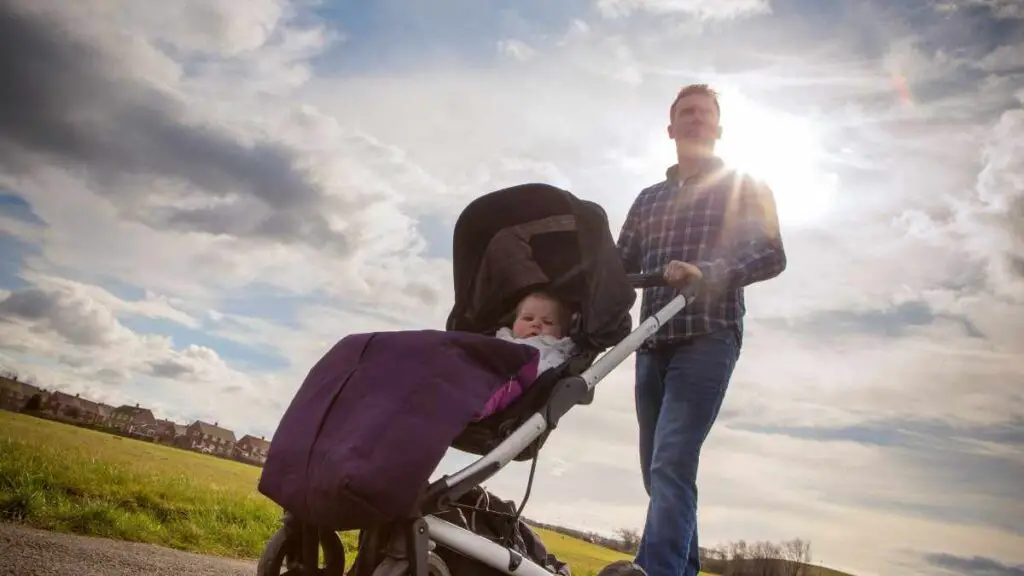 Your husband can help you by taking the baby out of the house. It can be something as simple as a walk around the block, or they can take them out while they run errands.
The more socialization your baby has from a young age, the better.
This will help your husband to bond with your baby, as well as be beneficial for your baby's long-term development as they experience the world around them.
---
4. Bathtime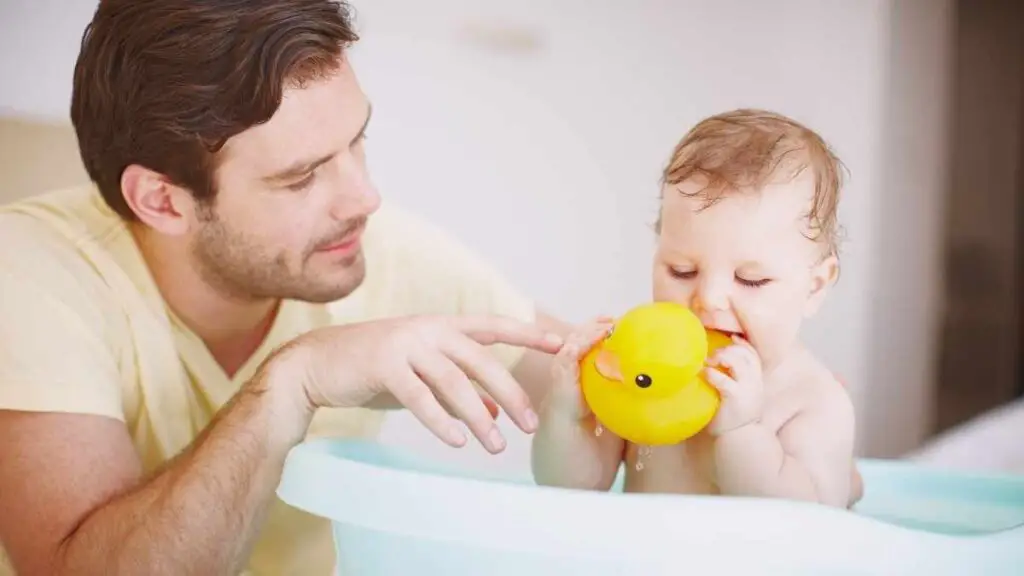 Bathtime can be a great way for your husband to help you out. Your baby will smile and giggle as they play in the water together, getting clean while having fun.
The more enjoyable you can make bathtime, the less they will fight it as they get older.
So grab the water toys, baby shampoo, and washcloths and put your husband to work. Bathtime can be fun – and give you a couple of minutes to yourself!
---
5. Put Them to Sleep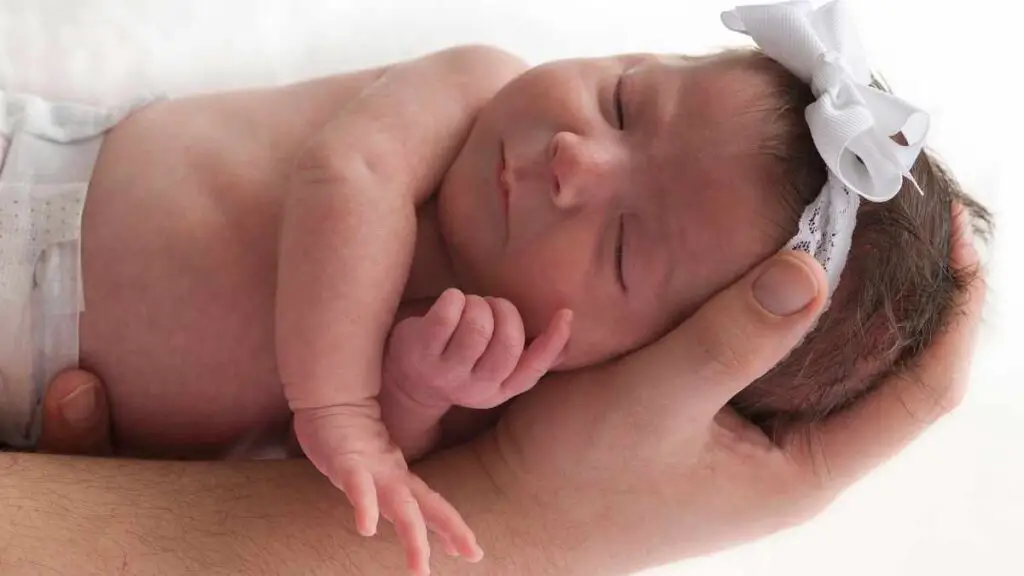 Your husband can help by putting the baby to sleep. They can feed them their nighttime bottle or rock them gently to sleep at night.
Whatever bedtime looks for you and your family, let your husband take the lead. Storytime is a great way for your husband to bond with your baby.
They will start to associate their voice with calm and security.
---
Above All – Don't Micromanage
Your husband is not you, and there are many things that they do that you would do differently – and vice versa! It is critical that you do not micromanage your husband as they care for your baby.
Assist them if they ask for help, but let them figure it out on their own.
If you want help, you have to accept that it may not be perfect – but any help is better than none!
You have a partner in this new experience, so let your husband help you as much as you can. Communicate what you need and listen to your partner as they share their own needs.
You'll start a routine that works for you in no time!
---
Conclusion
Husbands, dads, partners, whatever you call them, they should definitely assist and help with baby-related things!
As a dad, I want to take care of my brood. I want to be involved. Sometimes, I got involved when I didn't need to, and that also had negative implications! Trust each other, and trust that the other parent will do a good job in your absence.
Raising kids is a challenge. As parents, we need to rise to the challenge and rise together. Now… get him to go help with the baby!
Good luck, and take care of each other.