Hosting a party can be stressful at the best of times, but what about when it is your own child's?
Let's be honest, the older they get, the more specific they will be about how they want to celebrate their big day.
But a
first
birthday is different.
Whilst parties can be a great way for people to get together, they can be overwhelming for someone so little and young
.
The cost of parties seems to be adding up with each passing year. If you're anything like me, you'll want to save where you can.
I have compiled the ultimate list of
other
ways to mark this special day!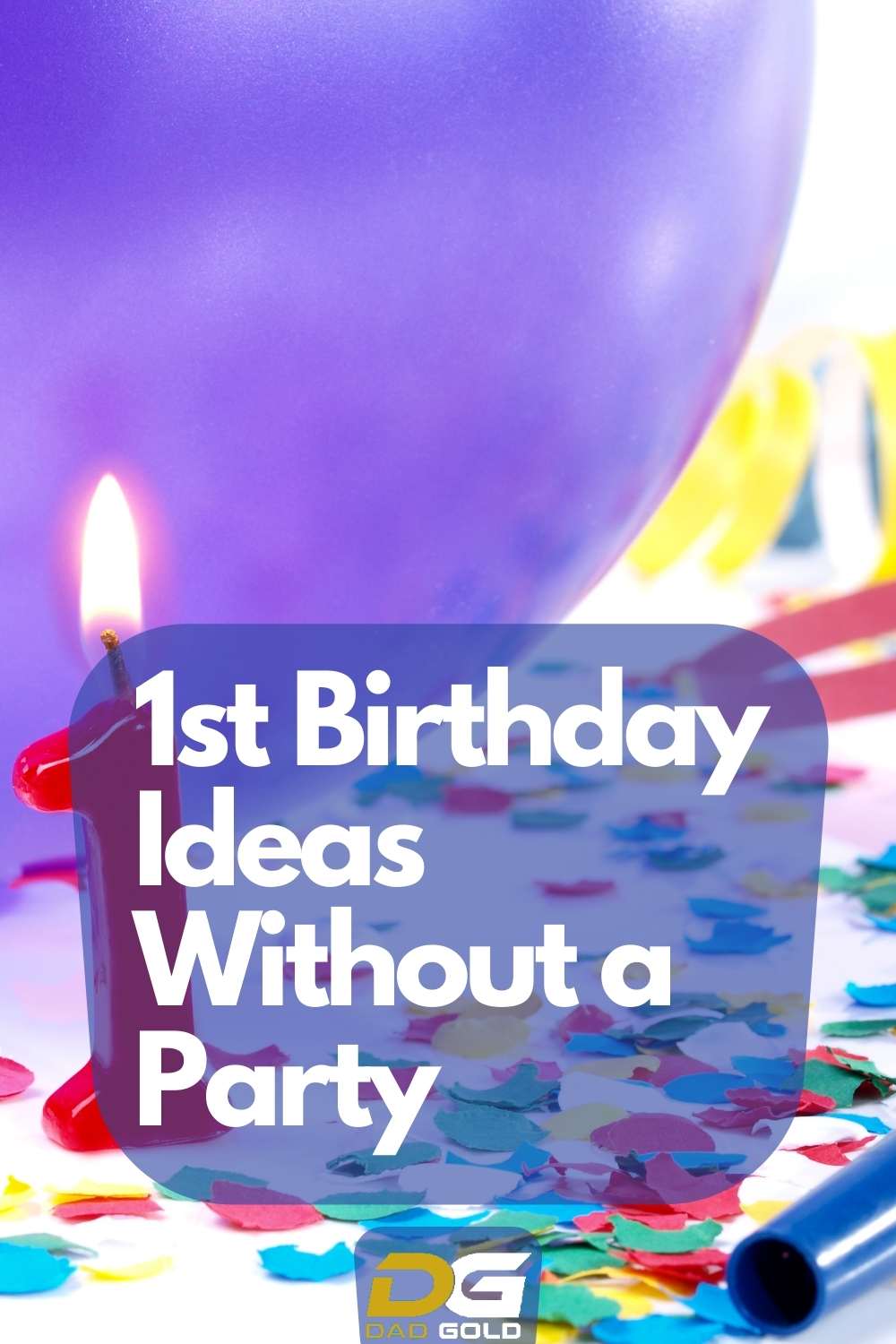 ---
10 Alternative Ways To Celebrate A First Birthday Without A Party
---
A Trip To The Zoo
There isn't a better way to introduce your little one to nature than to visit a zoo or a local farm.
They are learning about their environment at one year old. Animals are the
perfect
introduction to their world.
Not only do you get to interact with animals that you might not see on a regular day, but it's also a fun way to see how they
are fed
.
The whole family can join in too, which would make the day even more special.
---
A Day At The Beach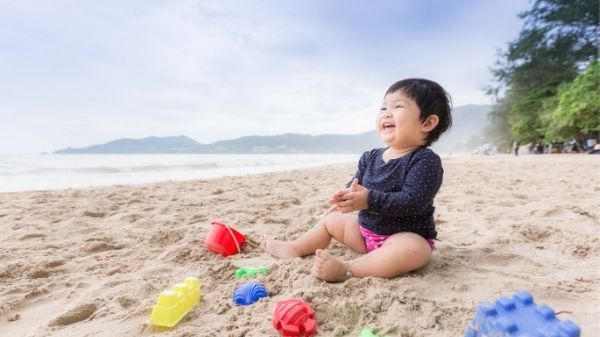 If you are fortunate enough to live near the coast, a day at the beach would be fun for all. You might think it sounds like any other day, but you could make it extra special by taking some fun games with you.
Bubble wands are fantastic fun, as are cute pop-up tents that you can take shelter in if it is a little cold or windy.
You all can have so much fun exploring the beach, looking for rocks or crabs.
If you packed some tasty food and colorful cupcakes, you're going to turn an ordinary event into a birthday celebration
!
---
A Special Lunch At Home
Home is where the heart is, right?
So nothing is stopping you from bringing a first birthday party to your own doorstep.
You have the control of who you invite (and it can
just
be whoever lives in the house!) and spend some quality time together as a family in your own four walls.
Your child will
be excited
to wake up to special party balloons and cake. You will still make it a day to remember with lots of photo and video moments to keepsake.
You can draw animals or favorite characters. This will make it extra special without
additional
cost.
---
Plan A Picnic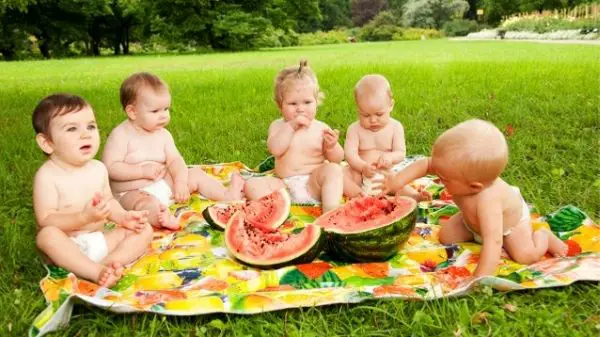 Picnics can be
so
much fun, and the best part about them is that you can take them
anywhere
you want. It could be at the local lake or your kid's favorite park.
There are so many great ideas to celebrate the first birthday with a more simple tone. A picnic is pretty high up on the list.
You could take some bread in a bag to feed the birds or other wildlife if permitted, or you can take a ball to play with.
Picnics are also a good excuse to get into the fresh air and eat fun food with your fingers. Which, let's be honest – all kids love to do.
---
A Day Of Fun In The Yard
Who said you even have to go anywhere?!
If you have the luck of having a yard large enough to have lots of fun in, then lots of fun awaits!
One of the most successful and popular party alternatives is celebrating your kid's birthday in your yard
.
Invest in a new outside toy such as a swing or slide and incorporate this into the best day for your baby.
The first year can still feel special if you ensure you have a loving home to celebrate this wonderful time.
---
Plan A Photoshoot At Home
We've all seen them, haven't we?
Cuteness overload hits when you see a tiny kid in a cherub outfit or perching in a hollowed-out pumpkin (depending on when they were born)
.
Not holding a party doesn't mean you can't mark the occasion with a special memory of a first birthday. A photoshoot can not only be good for mom or dad, but other family members can
benefit from
having a copy of the photos.
Many photographers are happy to let you use your own props as well.
Favorite toys or a piece of the birthday cake are good ideas that can make the shoot more personal to your little one
.
For the price of a party, you can most likely hire a photographer and still have money left over, which is a bonus.
---
Go Camping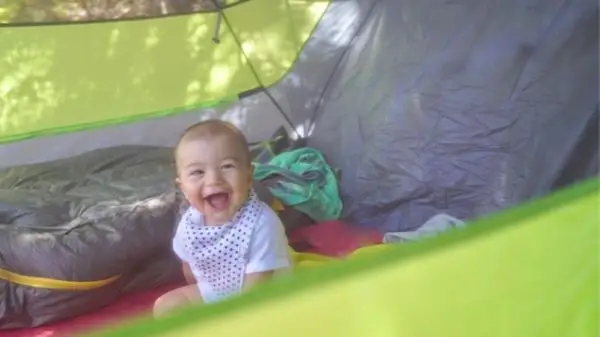 Before you raise your eyebrows and start panicking about everything you have to take with you, take a deep breath, and consider the pros and cons
.
Your
baby will need their essentials
, and you may wonder how they are going to stay warm. Actually, there are some fantastic tents out there to keep the whole family warm and safe.
You can buy a
fantastic travel bassinet
that you can use in your tent. This one raises your baby off the
potentially
cold ground and will keep them snug.
What a fun and different experience you could have, and a really inventive way to celebrate your baby's first birthday as a family!
---
Have Fun At An Amusement Park
There are amusement parks aplenty worldwide, so wherever you are, know that you are never more than 90 minutes away from one fun day out
.
Maybe
your kid has a liking for a certain character or show, and you may be lucky enough to live near a center that caters to that
.
With car rides, carousels, and fun ways to win prizes, they will be taking it all in as you walk them around an exciting adventure park
.
Let your kids take the reins!
---
Find A Local Seasonal Event
In the town I live in, there is always something going on, no matter the time of year. We have local festivals that celebrate food or boats and even classic cars. With these come a plethora of live music, fun ice cream vans, and mini fairgrounds.
People of
all
ages love these, and they are
infinitely
better than a party!
Maybe
you could take a look and see what is happening near where you live, in the hope that you can have lots of adventure and explore new things together
.
Make sure you do your research, though, because I guarantee you, like most of us, think we know what goes on in our local area
. In fact, we are
significantly
surprised that so much passes us by daily.
---
Create Your Own Tradition
Mom and dad, you may have all the alternatives at your fingertips, but something isn't quite what you had in mind.
This is where you step in and create your own special memory for your kid. It might not involve a visit anywhere or any big gesture.
But it
can
be something as wonderful as a family photo somewhere that means a lot to you, something simple yet effective
.
An idea to make your child remember their big celebration for years to come could be baking together or getting in the yard and planting some flowers
.
You could make special prints of their hands and feet and watch how they grow year after year or. Better still, use a rollout piece of paper to mark the height difference of your child.
---
A Mom and Dad Brainstorm!
You will want to get your heads together and plan the best alternative party for your child.
Remember, a birthday can still be a birthday without a party, and you don't have to spend extravagantly!
Enjoy, and good luck!