By around the 18-week mark, your baby will begin to hear sounds, and with each passing week, their ears become more sensitive to what is going on in the outside world.
It is never too early to pick up a book and read to your unborn baby.
Books are a great way for your baby to recognize your voice, as well as rhythm and sounds, and have been proven to provide comfort and response as you read aloud.
Not only can it be a very relaxing time, but research suggests reading to your baby this way can also encourage the early development of language.
There is so much choice when it comes to picking a book to read your little one. I have compiled a list of the 7 best books to read to a baby in the womb, so if you were stuck on ideas of which book to read, look no further!
Oh, and don't forget that there are awesome books for moms to read too. Spiritual books are a good read for moms during pregnancy.
---
Top 7 Books To Read To Your Baby In Your Womb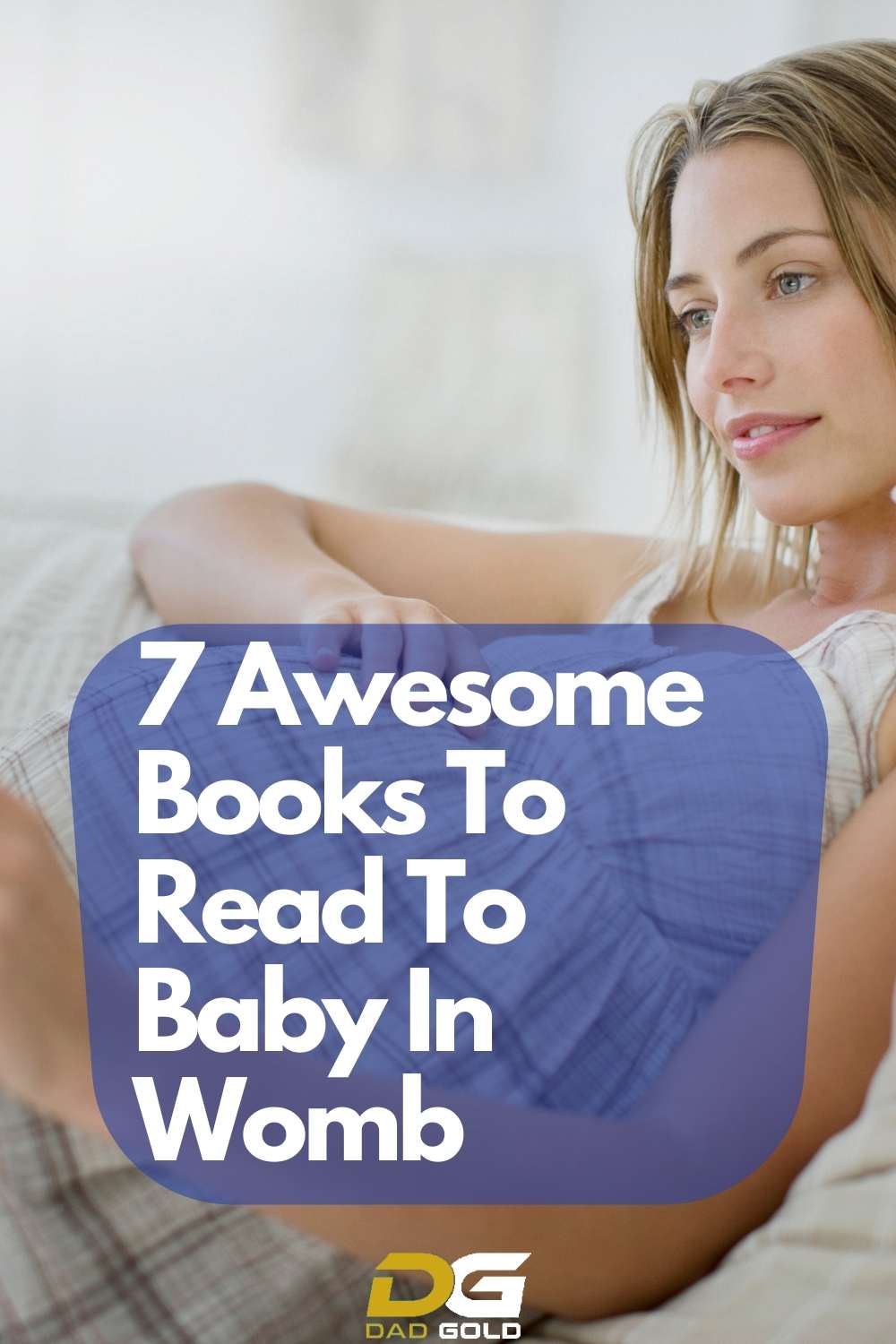 ---
Love You Forever by Robert Munsch
Love You Forever is a heartwarming tale of a baby who grows up and causes mischief. It is a blend of cheekiness and the unconditional love she has for him, as we all do for our children. This is one of the best books I know because it follows the baby's journey to a child and further to adulthood and how the mother is always there for him.
No matter their age, children will always be our children, and this book represents that perfectly. There is no better book to read to your baby in the womb. Your unborn baby will love it from now until forever!
---
Oh Baby, The Places You'll Go! by Dr. Seuss.
Written especially for babies in the womb, Oh Baby, The Places You'll Go! is a beautiful take on the original book by Dr. Seuss and is classic Seuss from start to finish. With his whacky and imaginative rhymes, this is a great read.
This is one of the great books to read to babies in the womb, and once they are born, you can be sure that this will still be a firm favorite with them, as all Seuss books are. I love how the words are designed for those precious moments before you meet your child.
---
Goodnight Moon by Margaret Wise Brown
Goodnight Moon is warm and reassuring. The use of words is rhythmic and endearing, and as a result, it is one of the biggest sellers of books for babies and young children. It is a lovely way to say 'goodnight' to your unborn baby.
It tells the story of a little bunny putting off going to sleep, so proceeds to say goodnight to everything. A great way to talk through the things we see and hear and is again perfect for introducing language and our environment.
---
Little You by Richard Van Camp
This is a straightforward, poetic book that your baby is sure to love. The words are simple and clean, with a rhythm that is sure to be enjoyed by both of you. This heartfelt book is popular with parents-to-be.
Little You is a popularly soothing and incredibly calming book to read to baby! There is a clear message of love from its simplistic words, which are sure to be etched into the memory of both you and your unborn baby.
---
Welcome Little One by Sandra Magsaman
Welcome Little One is a beautiful book written and described by the author as a 'love letter' to your baby. This, of course, can be read whilst they keep warm and safe in your womb and contains love in abundance.
I like the 'we' in this book. It indicates that this reading could include other family members, including siblings, giving them some preparation for the new arrival.
---
I Love You To The Moon And Back by Little Tiger Press and Tim Warnes
The title is very self-explanatory. There is no time too early to tell your baby who much you love them by reading this book! I Love You To The Moon And Back is a cozy, soft, and gentle read, sure to warm the cockles of both yours and your baby's heart!
It is a joyous book, discovering all the fun to be had between Big Bear and Little Bear from the moment they wake to the moment they sleep and how magical their time is together.
---
Llama Llama Red Pajama by Anna Dewdney
Llama Llama Red Pajama is a great rhythmic book to read. It tells the story of Baby Llama, whose Mom has tucked him into bed but worries when she leaves the room. Just as Baby Llama is crying, Mama Llama returns to comfort and soothe.
I like this book because it is incredibly poetic when read aloud. It is a huge bestseller, with great reviews. A charming read for the reassurance and comfort we all need from time to time!
---
Does Reading To Your Baby In The Womb Make Them Smarter?
Your unborn baby is processing light and sound all around them. As they grow, their ability to recognize voices grows, thus improving their chances of gaining early recognition of sounds and language once born. Reading is an imperative part of development, and so if you read aloud to them, you are doing all the right things!
As your baby grows and gets ready for its birth, they will not stop listening to your voice. They will even begin to respond! A light kick here or a flutter there will prove to you that the bond is strong even before you have officially met.
---
When Should You Start Reading To Your Baby In The Womb?
There is no such thing as 'too early.' It is really up to you when you decide to start reading. Some expectant moms begin their literature bonding time as soon as they find out they are pregnant. The more your baby grows, the more advanced their senses become.
As well as your heartbeat and various digestion sounds, babies will also hear other voices too.
---
Have Dad or A Sibling Read to The Baby Too
If you have other children who wish to read to their sibling and dad, this is also encouraged.
Having dad read to your unborn child has some awesome benefits. Also, by having a sibling read to the baby in the womb, you involve them straight away. This will make it easier to bring the new baby home and stop your child from being jealous of the new baby!
As I said above, it is an excellent way of getting dad and siblings to interact with the baby from such an early start. This helps to build unbreakable bonds!
---
Conclusion – Give It A Go!
This post has given you 7 excellent books to read to your baby in the womb, and the time to start reading is now!
Remember that your baby's primary connection with the outside world is through sound, so why not give it a try! This special time together before birth will be something you will treasure forever.
Good luck!