Are you totally overwhelmed with setting up a preschool schedule at home?
Well, you're not alone.
Planning your preschool at home can be tricky. You might have so many daily schedule ideas for preschool but don't know where to start or how to stick to schedules. This can lead to frustration for both you, and your preschooler!
Following a homeschool schedule teaches kids how to establish healthy habits. It allows them to be prepared for what comes next and makes their environment predictable. Knowing what is expected of them gives preschoolers a sense of security and stability. It helps them to stay in control of their behavior.
So, how do you make your preschool schedule daily to teach your preschooler at home? Is there a fixed schedule to follow?
Fret not. I'm going to help you create a home preschool schedule to set your day up for success and make it a little easier to raise a preschooler!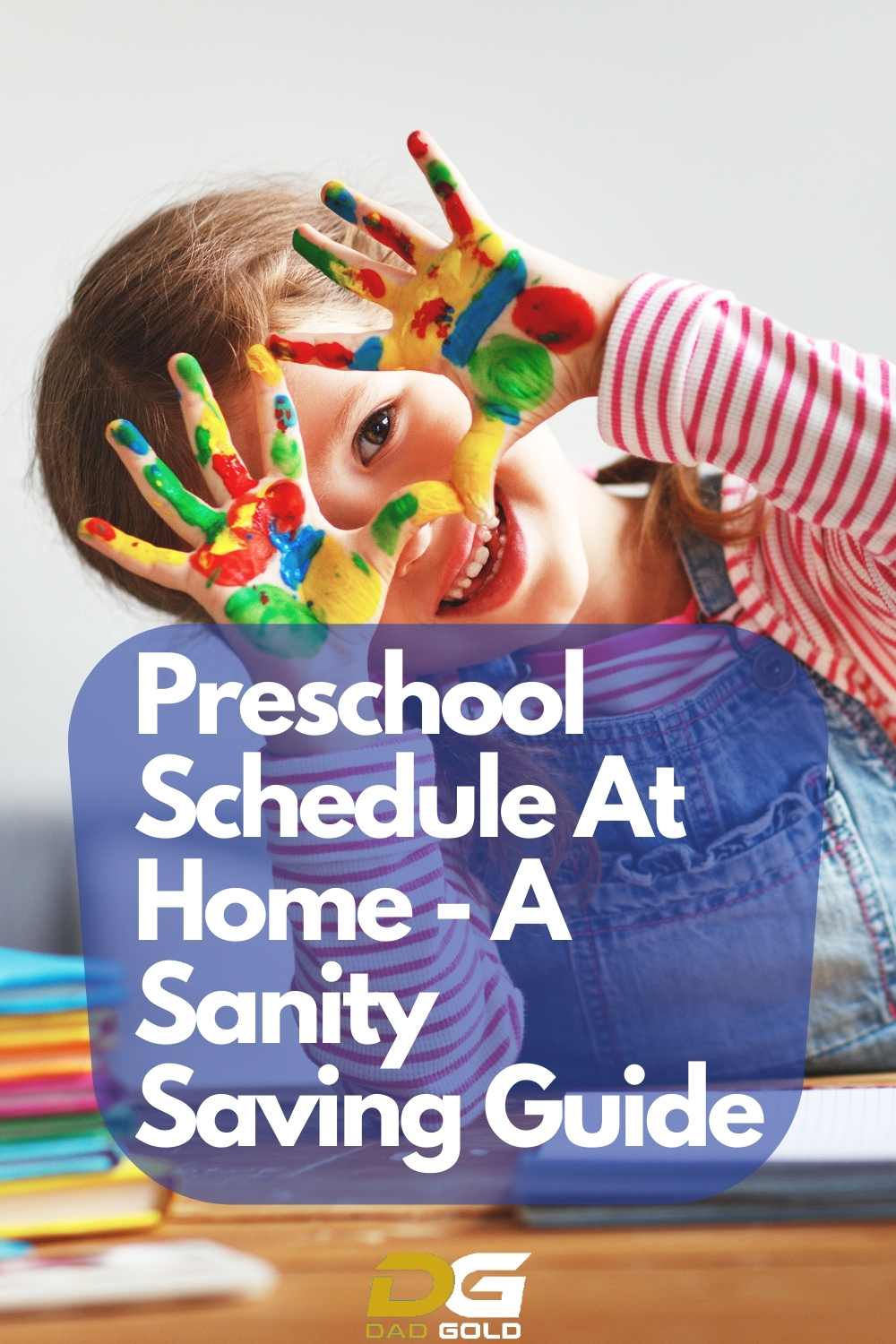 ---
How do I make my preschool schedule daily?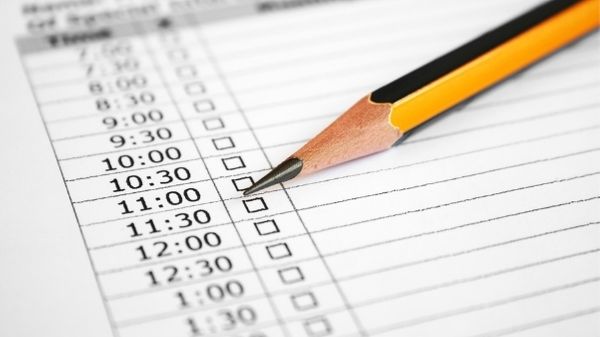 Want a protip first? When you're about to introduce the homeschool schedule at the beginning of a school year, you should do something to mark the beginning and end of a school day. It's like a homeschool version of ringing a school bell.
You can sing a good morning song in the morning and do a victory dance or movement activity when class ends for the day. That way, the kids will learn that school time is different from the rest of the day. Now let me tell you how you can set up your preschool schedule daily.
---
Fix your hours of operation.
First things first, you need to figure out the amount of time you want to spend on preschool daily. If you're just getting started, don't worry about creating a perfect daily schedule right off the bat. Once you determine the hours, you can make a list of skills you want to teach.
You can start with five hours a week and see if your child gets enough time for each class. Regardless of your approach to preschool education (a Montessori one that focuses more on academics or a play-based one), you'll have to make small changes now and then to meet the needs of your preschooler.
---
What to Include in the Daily Schedule?
When you make a daily schedule for home preschool, it's important to disperse the activities throughout the day to make it fun and manageable. However you plan it, include; circle time, center time, free play time, outdoor time, snack time, and rest time.
Determine the daily non-negotiable times such as mealtime, nap time, and outdoor time so that you can plan your home preschool around these timeslots. Since the attention span of an average of 4 to 5-year-old can last from 4-20 minutes, you should mix and match active activities with passive ones to keep a balance.
---
Make a list of learning activities.
So, what are the key skill areas you should teach? Let's see.
print and math awareness
Letters, numbers, and counting.
Shapes and colors.
Cutting, drawing, and Coloring.
Writing letters and numbers.
Sorting, matching, and organizing objects
Transitioning between learning activities
process art
Telling stories
pretend play
science
sensory play
fine motor and gross motor skills
The concept of time, calendar, weather, and seasons.
Simple reasoning and problem-solving
social skills
Sports, swimming, dancing, making play dough
Once you have the list of skills ready to teach in your home preschool, determine the length of time you're going to spend on each activity. Create daily lesson plans but remember that you don't have to fit everything into the daily schedule.
Identify the key skill areas and focus on them. Then slowly incorporate other skills into the routine.
---
Make Visual Schedule Cards.
Having a visual schedule is a great way to set the tone for the day. You can use blank cards to plan your own or get the ones that come with activities a typical pre k child would do. You can stick it to the refrigerator or wall so that your child can refer to it whenever they want to know what's next.
You can also use a binder or place the visual schedule on the wireline to make it look more interesting. It works great for toddlers, preschoolers, and children with special needs, including autism and Sensory Processing Disorder. They like to look at the visuals even when they don't know how to read yet.
---
Make Room for Change.
Even though the goal is to keep things consistent and predictable for your pre-schooler, that doesn't mean it's set in stone. So, don't hesitate to tweak the schedule depending on how well it works for them.
It'll take time to develop a system, and you shouldn't expect to stick to the schedule you made initially. See if your schedule is allowing the kids enough time to learn at their own pace.
Observe them for a few days and make a few changes if you find your child losing interest in the learning activities or throwing a tantrum frequently. Ensure enough time for them to get some fresh air, rest, and engage in activities they like.
---
What does a preschool schedule look like at home?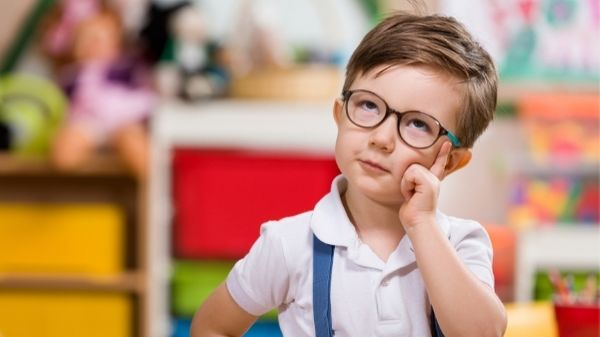 We all know that kids thrive on routine. But 'one size fits all' isn't a useful approach to teaching your pre-schoolers.
So, remember that a preschool schedule can look different for every home, and you should be flexible when creating routines for preschoolers at home.
Here's a sample full-day preschool schedule for you to get started.
07:00 – 07:30
Wake up, brush teeth, and get dressed.
07:30-08:30
Eat breakfast.
8.30-09:00
Go outside, get some morning sunlight, and watch the birds.
9.00-09:15
Circle time and literacy activities. Make sure the circle time doesn't exceed 15 minutes. For pre k kids, include some calendar time, check the visual schedule for the day, and introduce the centers.
09:15-09:30
Center time. Let your child move around the centers at their own pace.
09:30-10:00
Break and snack time.
10:00-10:15
Math activity to learn counting, number recognition, and patterns.
10:15-10:30
Thematic activities/sensory play/ process art.
10:30-11:30
Outdoor time to play
11:30-12.00
Free play inside.
12:00-01:00
Shower and lunch
01:00-01:30
Quiet storytime
01:30-03:00
Naptime. If they nap too late in the afternoon or naps for more than two hours, it can interfere with their nighttime sleep quality. If your toddler doesn't do naps, let them engage in quiet activities.
03:00-04:00
Afternoon snacks accompanied by some non-educational screen time.
04:00-05:00
Spending time outside in nature/ playing with sponges/painting /anything they enjoy doing.
05:00-05:45
Reading out loud/ gross motor skills activities like cycling, dancing, or skipping.
06:00-07:00
Dinner and family time.
07:00-07:15
Start bedtime rituals-brush their teeth, change into comfy pajamas, and dim the lights.
07:15-7.30
Read a bedtime book for a little while and then have quiet time to let the kids wind down. Then kiss them goodnight, and voila, you're done for the day.
You can plan transition time between scheduled activities so that you don't have to cut any activity short, nor will you run late for the next one.
---
Conclusion
It can take some time for your kids to understand the concept of schedules or preschool at home.
The trick is to start small and give your pre-schooler enough time to get used to the schedule.
So, don't worry too much and have fun while you're at it.