Imagine having a great family night at home, and you or your partner leans over to kiss the other.
It's the perfect moment.
Except for some reason, your child starts to cry. They start freaking out, and the whole atmosphere and the vibe shift.
Does this sound familiar?
It's not uncommon for children to be jealous of their parent's relationship. It may be frustrating because your child can't explain why they feel that way. But there is likely an underlying cause behind the attention-seeking behavior.
Once you understand the why behind the behavior, you can work to change it.
Let's look at some of the most common reasons children are jealous of their parent's relationship.
I'll include some tips on what you can do to address these behaviors when it happens.
With time and patience, your children will learn not to be jealous of your relationship.
---
3 Main Reasons Why Your Child Is Jealous Of Your Relationship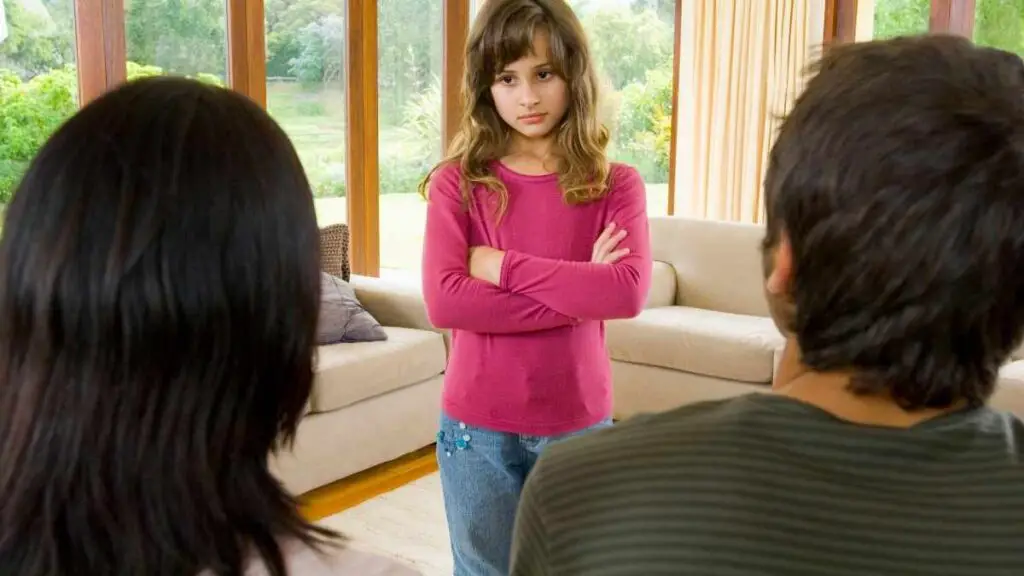 Being a parent is tough, and it sometimes harms your relationship.
If your relationship remains strong (good for you), but your son or daughter shows signs of jealousy, there are 3 reasons you should consider.
Here they are:
---
---
---
---
Conclusion
Ultimately, our children want to feel loved and valued by their parents. If they act jealous, they likely feel a certain way and don't know how to say it.
If there is a big change in their life, like you've moved or gotten a new partner or a death in the family, consider how that impacts their behavior.
While we don't want our children to dictate our behaviors, and we should not stop showing affection toward each other, being in a loving relationship will ultimately benefit your kids.
Being sensitive to how our children feel and talking to them is critical.
Be patient.
They may not know how to express what they need from you. You may have to read between the lines.
With consistent behaviors, your child should get over their jealous attachment issues.
Just because your child is not securely attached to you doesn't mean they won't be. You have to work to make them understand that both parents love them.
Showing affection toward each other does not take away from your love for your children.
Jealousy is a common emotion that children go through, so you might need to ride it out.
Good luck!