Toddlers sleep a lot. And when the sleep is a long and good one, they wake up happy and energetic. It will help in the development of their brain as well as their body.
So there is no doubt that the bed your toddler sleeps in should be as comfortable as possible.
Wondering how to make a toddler bed more comfortable? Let's find out in this article.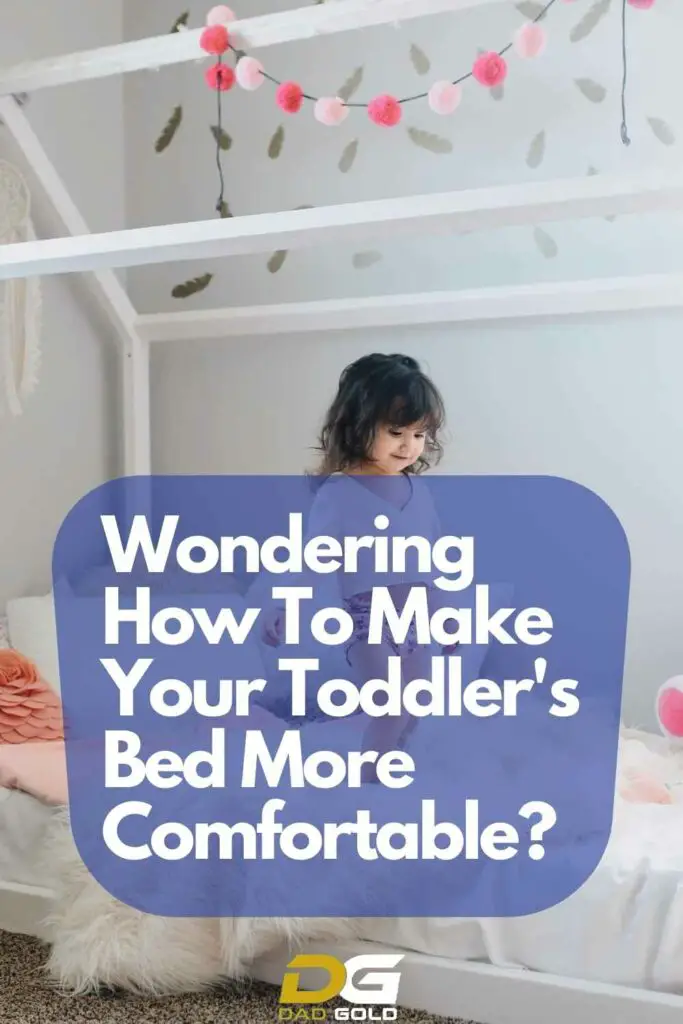 5 Ways To Make Your Toddlers Bed More Comfortable
---
1. A comfy mattress makes all the difference.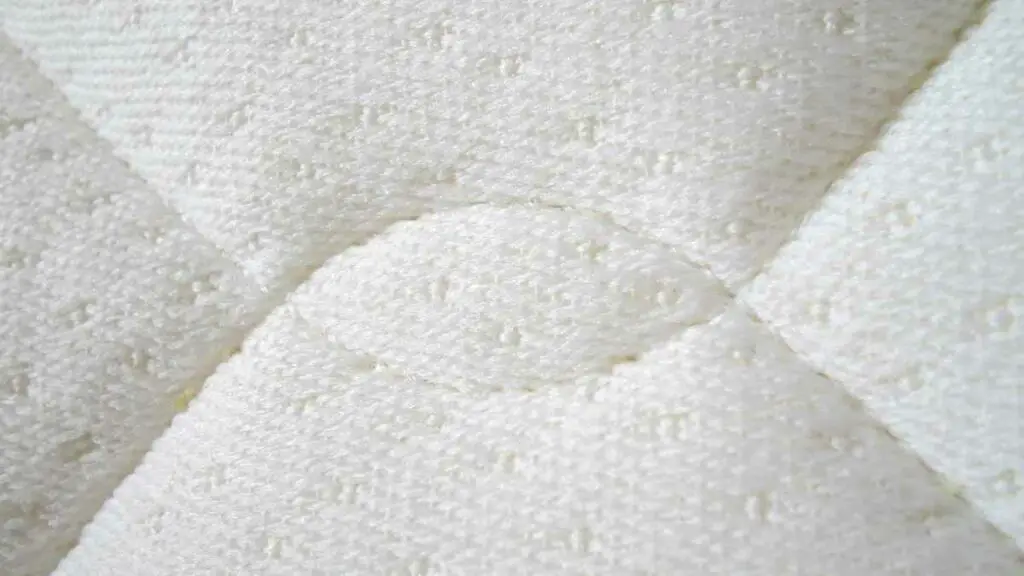 Everyone loves a soft, bouncy mattress, especially toddlers. You may have purchased a 2-stage or 2-sided mattress for your child. When you transition your baby from crib to toddler bed, you can rotate the mattress to the toddler side. 
The toddler side will be super soft and comfy. There will be extra comfort layers too, like memory foam or cotton cushioning. In addition, it will have an ultra-supportive system to ensure maximum coziness.
If you bought a different mattress, then you can just upgrade it to something with more features—especially micro-coils, breathable mesh, and such. You should try to look for crib mattresses with plush, hypoallergenic cushioning. 
All these features will let your baby have a deep, uninterrupted sleep at night. Moreover, having a waterproof barrier in place will also be helpful; It will be easy to clean up quickly if any nighttime accidents occur in the bed.
---
2. Take Your Toddler's Desires Into Account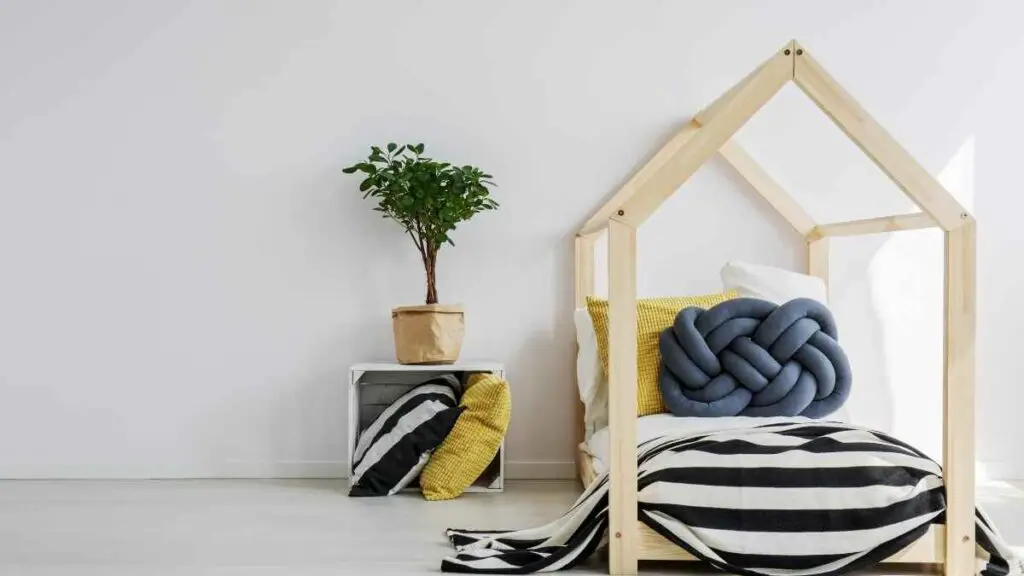 You need to make your child feel heard from a young age. You need to let them know that they are becoming a big kid, and now they can have a say in things! So take your child to the store. If you see them being drawn to a particular sheet, let them pick it out.
Make them a larger part of the process; this will make them happy and help boost their confidence. It's always important to consult your child about their individual preferences, not only for bedding.
If the kid is over two years of age, you can get a small pillow matching the sheets. Or, if your child can't choose between multiple favorites, the pillow cover can feature another one of their likings. Let them decide. Anything to make them happy!
Do not let your child use a pillow until they are at least 2 years old.
---
3. Watch the Temperature!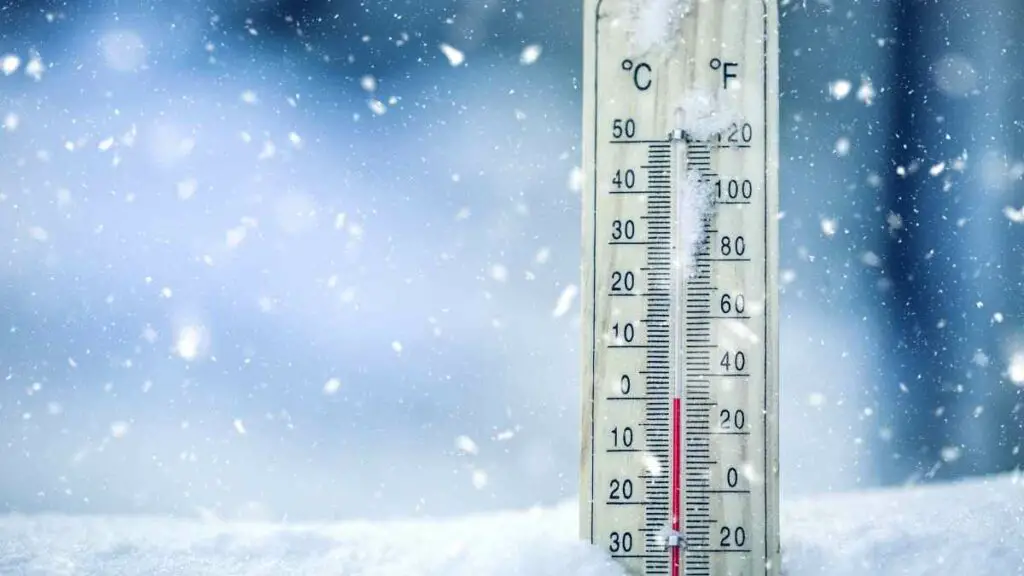 All children have what we call a heat preference, and some kids have more body heat, some less. And that reflects on their sleeping style. 
You might see them curled up in a ball with the blanket tightly clutched. Or you might see the blanket anywhere but on their bodies in the morning. These behaviors start pretty early in life.
They won't be able to tell you their preferences outright because they won't know the words. So you have to take notice of it yourself by observing their sleeping patterns and doing some thinking.
Once you have an idea, you can start working. You don't want your little thing to feel too hot or cold at night. It will lead to a lot of ruffling and discomfort, and it might disturb their sleep, and they might feel restless. So it's imperative to take their heating preference into account when you create their bedding.
The season is essential as well. On cold nights, you need warm bedding for them even if they sleep hot. Having a soft duvet or quilt for seasonal warmth will help them feel at peace all year round. 
However, make sure to keep observing them every night to see what they like and what they don't!
Communicate with your child about it as well.
You should also adhere to the advice on this link regarding the temperature of the room.
---
4. Colors, Colors, Colors!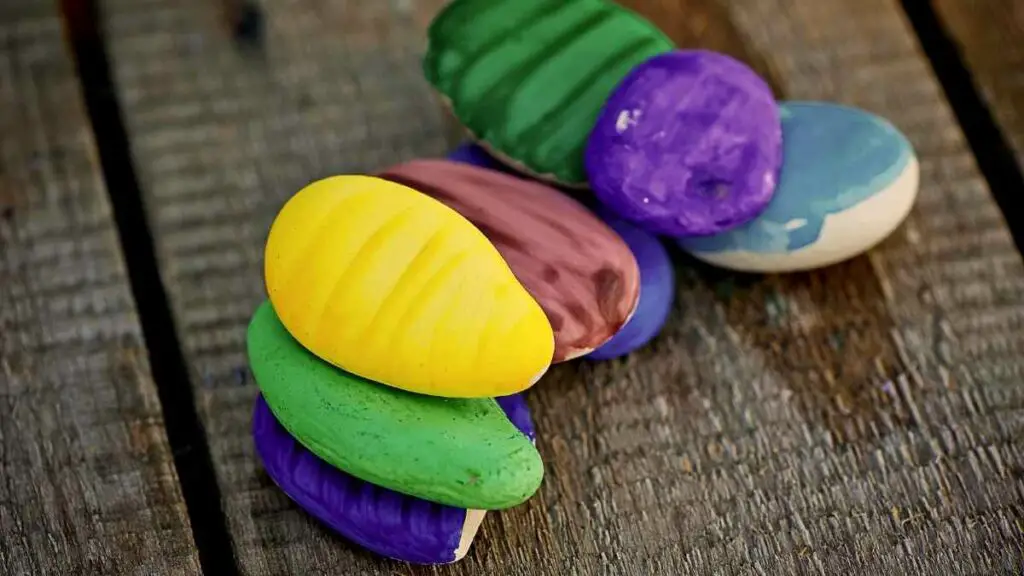 Color has a significant impact on mood. Brighter colors make you feel upbeat, and darker colors make you feel gloomy. Therefore, lots of bright colors should surround a happy child. They should go to sleep happily and wake up even more happily!
To keep your child cozy and happy in bed, select colorful bedding materials for them. The sheets should be light and warm colors like yellow, pink, white, orange. A mix of different colors through pretty patterns and drawings will be better than a plain one.
Sheets will make direct contact with your child's body. So make sure it's soft and comfortable too. Smooth cotton sateen or comfy cotton jersey can be the best. And when they are of your child's favorite color, you know they are bound to love it.
Everything should be colorful, and everything should spark joy. Every child deserves to stay in a positive environment, after all.
But keep in mind that here too, your child's opinion matters. So what colors they want to be surrounded by should also be taken into account!
---
5. Time For the Finishing Touches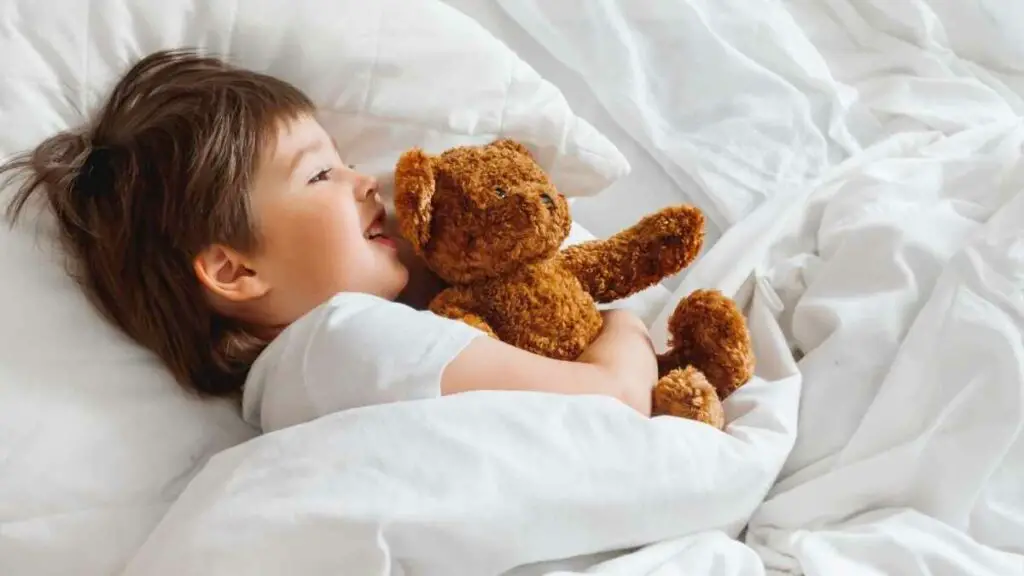 You are almost done with making the comfiest bed for your little version. Now that the bedding, colors, and temperatures are out of the way, it's time to decorate.
You should keep enough soft pillows and blankets in the bed for the kid, and it will make them feel like they are in their own cozy nest. If they have a favorite stuffed toy, let it keep them company at night. Decorative throw pillows and plushies can increase their visual interest.
Also, keep some additional soft spaces to cuddle up when they feel like it. If there is plenty of room in the bed, they will enjoy moving around, and there won't be much risk of them falling off.
Don't let your baby sleep with a toy in the crib until they are at least 12 months old.
---
Conclusion
So, after following these tips, your toddler may be ready for a good night's sleep. It might stop your toddler from waking up crying every morning.
Remember, sleep and rest hold as much importance as a healthy diet in any human's life. Bad sleeping habits can have a negative impact on health.
So it's essential to build your child's sleeping habits as early as possible. Don't forget to read them a fun bedtime story! Before you know it, your toddler will be sleeping for longer than usual!
Good luck!