Toddlers can be some of the most fun and challenging years of your baby's life.
You get all the joys of the firsts, followed by the terrible twos and the threenage years.
Dads can play a fun and vital role when raising toddlers to help them come into the next development phase.
They can be their friend, guardian, caretaker, disciplinarian, and so much more – it just takes time, patience, and consistency.
Here are six tips for dads on raising toddlers.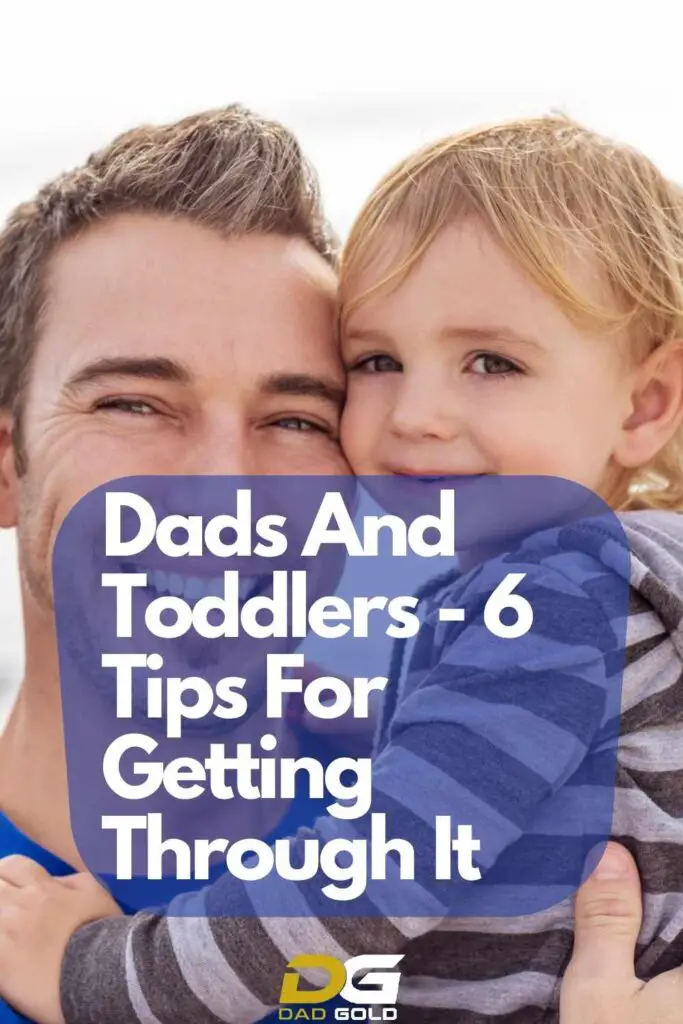 ---
6 Tips to Help Dads and Toddlers Get Through It!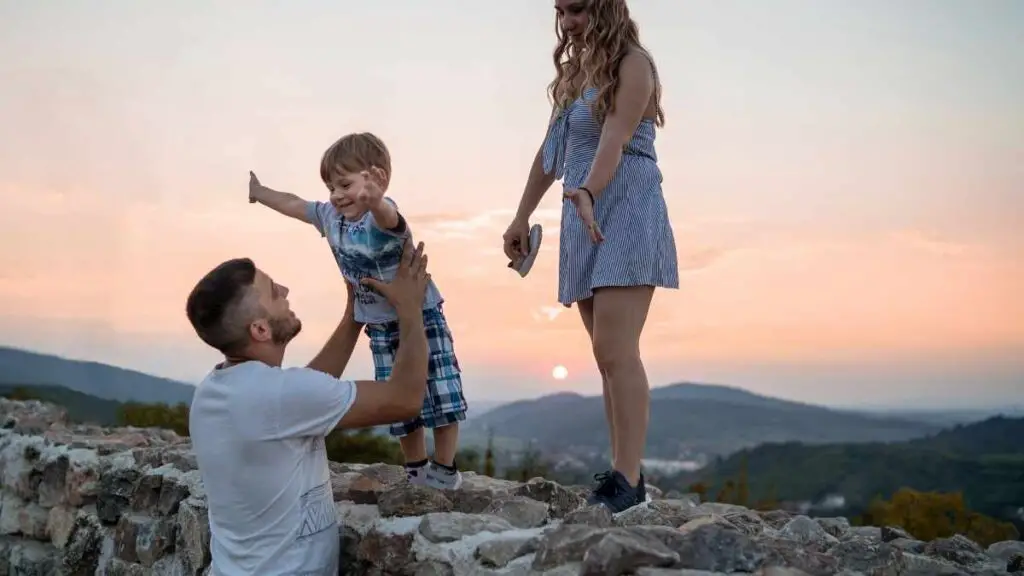 Being a dad can be a challenge, but it can also be tremendous fun!
For me, the toddler years are when things started to get fun and interesting. Sure, it was good to see my kids develop through the baby years, but the toddler years are when communication moved up a few notches.
Here are my six tips for all dads when raising toddlers.
The biggest tip is: Enjoy every moment; it goes too quickly.
---
Use positive discipline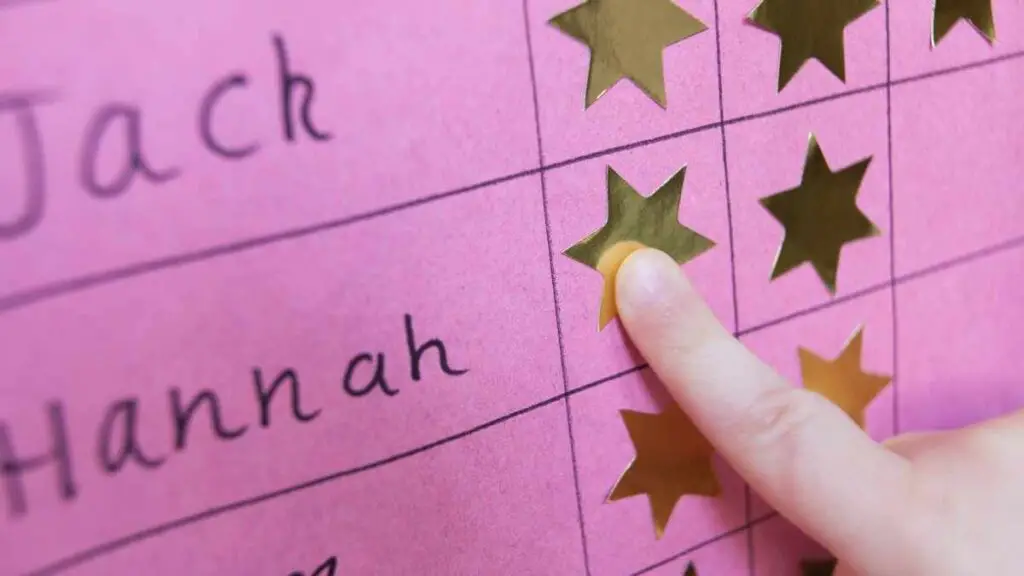 Discipline is essential to set boundaries.
Children need to know their limits and what happens if they cross them.
Teaching them consequences will help them learn the cause and effect of their behaviors, but it is essential to use positive discipline. While that may seem like an oxymoron, it's not.
We stress positive behaviors because they are more likely to get favorable outcomes given children thrive on praise.
Think of positive discipline like positive reinforcement. You want to help children to believe that they are capable and have the skills they need to do the right thing, even when you're not there.
You'll do this by positively rewarding desired behaviors while firmly and fairly disciplining calmly and controlled.
Gone are the days of corporal punishment.
When you're looking to practice positive discipline, you will want to look at the root cause of behaviors and the bigger picture of what could be driving these behaviors.
Set reasonable limits and remind your toddler of the consequences of their actions. While it may not feel like it at the time, this is a consistent way to show love to your child.
---
Take care of them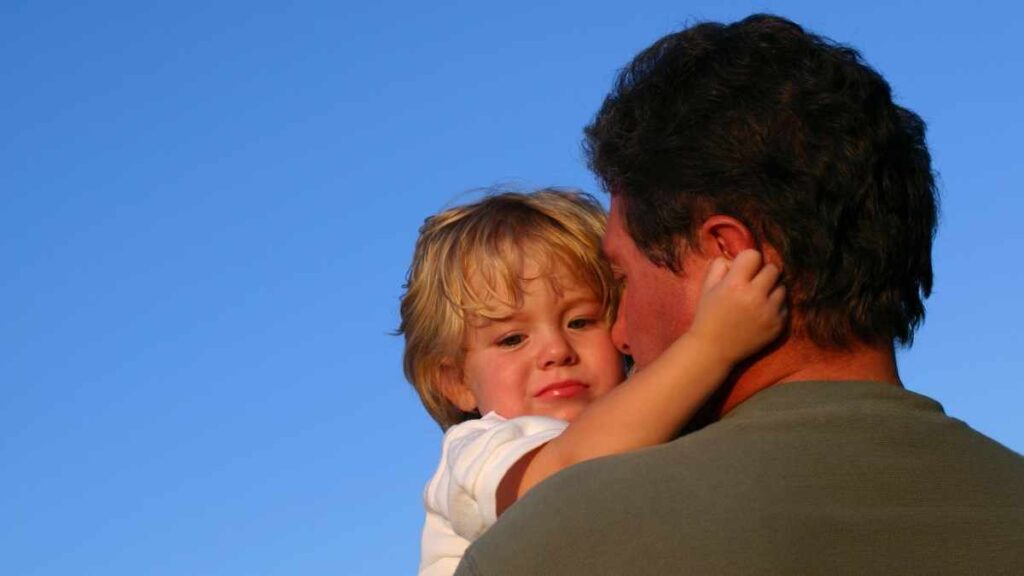 It can be easy, especially if the mom is breastfeeding, leaving the care to her, but dads must take part in the care of their children.
Feed your toddler – make their food and bottles and get them their snacks. You can even have them help you in small ways to help them start to gain independence.
Change their diapers and put your toddler to sleep. These key caretaking elements will help cement your bond with your toddler.
This is essential as the deeper the bond, the more your child will see you as their parent figure and listen to you. Parents who are less engaged with their child's development are less likely to be effective when giving orders or discipline.
Our children respond to our presence, so you must help take care of them from a young age.
---
Spend time teaching them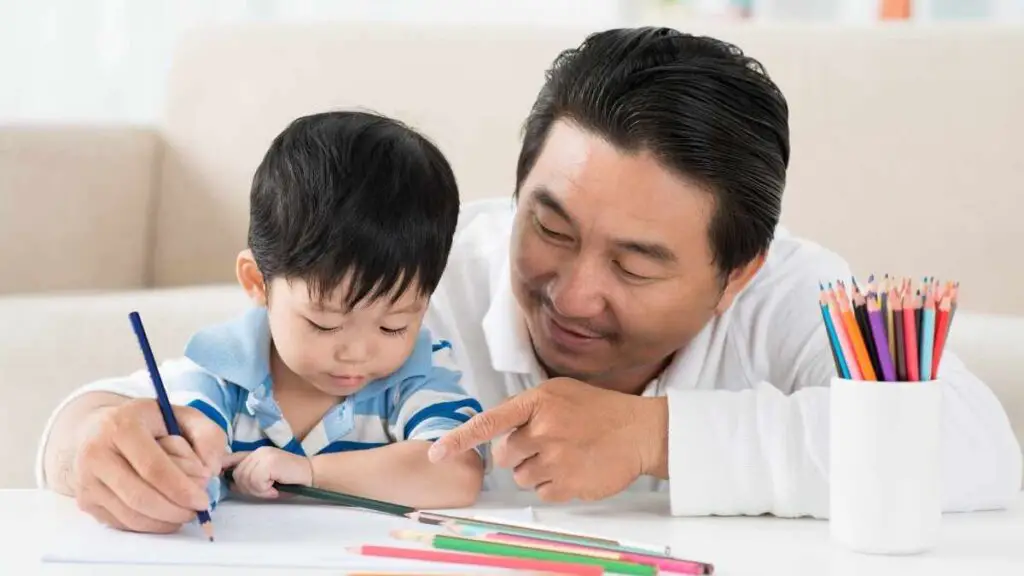 Our toddlers learn more every day, so dads must spend time teaching them. Starting from a young age can help model positive behaviors.
Boys can learn how to be a man from their dads. In contrast, girls can learn how to be treated by their dads – and so much more.
As you teach your toddler, it is essential to remember their capabilities and be patient with them. However, as you teach them skills to be more independent, like making their beds, choosing their clothing, or completing some chores, it is essential to resist the urge to fix.
They will never learn to do things properly on their own if you fix their behaviors.
So spend time teaching your toddler to do things, and enjoy the learning process together. They can help you explore so much through new eyes!
---
Spend time playing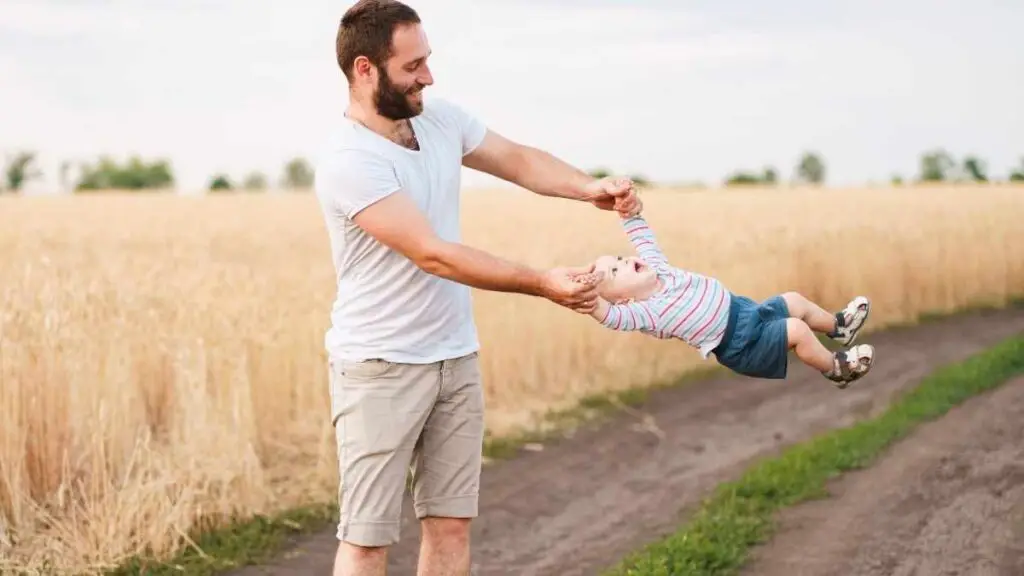 Just as important as teaching them is spending time playing with them!
Please don't get so wrapped up in the day-to-day craziness that you forget to stop and play with them.
While giving your toddler a tablet or mobile phone may be tempting, you will want to spend time instead of playing with them offline.
This will help them develop fine motor skills in real life, not just on a screen. There are plenty of stacking games and puzzles that you can work on with your child.
You can play soccer, basketball, or baseball with them – the more active they are, the better! This will help expend some of that boundless energy that toddlers have stored somewhere.
Playing doesn't have to be formal, but it is essential to spend time interacting with your toddler.
This can help them learn how to play well with others and to see you in different roles rather than just one.
Research has shown that early father-child play is linked to more positive social, emotional, and cognitive development outcomes.
---
Enjoy quiet time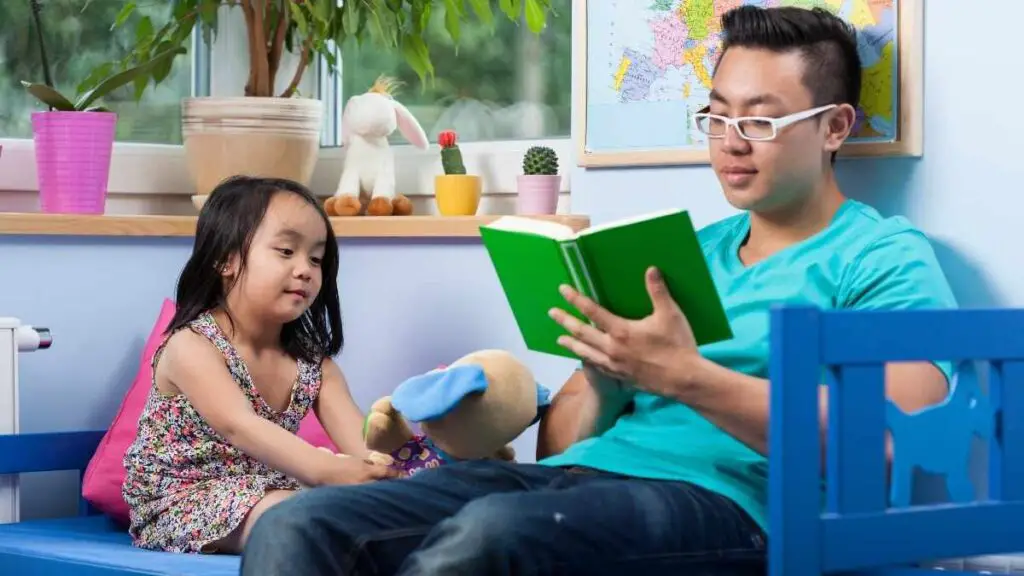 It doesn't always have to be 'go, go, go' either! So it is just as important to enjoy quiet time with your toddler as playing and teaching them.
This will help your child see you as more than just the "fun" one or the "disciplinarian." Instead, it will teach them it's just as important to relax together.
So grab a book while your child plays quietly or snuggle up together for a nap – bonus points if you are napping skin to skin.
This skin-to-skin contact will help you bond with your toddler, helping your body produce the hormones that help cement your father-child bone.
Quiet time is another crucial facet of your child's development, and it will help them understand that they need to be comfortable entertaining themselves.
Again, as tempting as it may be, you'll want to avoid simply giving your child a screen to occupy their time. This can be detrimental to their development.
---
Take them outside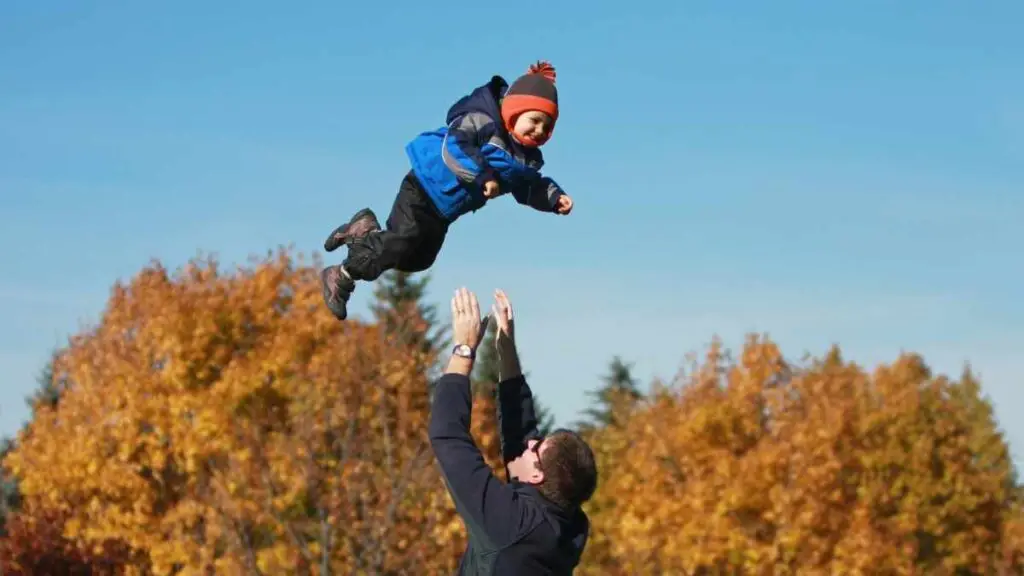 One of the most fun things about having a toddler is bringing them all sorts of new places!
This will help to socialize them and broaden their perspectives. Take them outside. The fresh air will be good for them, and it can also help you stay active too.
You don't have to go for a walk. You can go to the zoo, explore nature preserves, go to the beach, find a playground, etc.
You want your toddler to have new experiences, and the outdoors is often affordable – sometimes free – way to do this.
---
Conclusion
The tips on this page will help both dads and toddlers during these early years. Spending time with your toddler is one of the biggest and best things you can do as a dad. It is such a vital time in their development, and you want to be on hand to have a significant influence.
Being a father is one of the best decisions I've made in life (so good that I did it more than once!)
Spend lots of time with your family and kids, smile, laugh, and talk. You can't have this time back, and it will all be over before you know it!
It is parenting in a nutshell.
Good luck!