Being a parent can be stressful.
First, you worry about the pregnancy. Then come childbirth concerns.
After that, you have a child to look after, keep safe, and bring up to be a totally awesome, relaxed human being.
How do you prepare for that?
In this post, I will take a look at some awesome spiritual books to read during pregnancy.
DadGold recommends…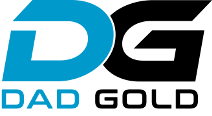 Spiritual Pregnancy: Develop, Nurture & Embrace the Journey to Motherhood
Learn to journey through pregnancy to motherhood with this highly spiritual book!
Because in today's world of stress, and an increasing number of mental health concerns, it is vital that you look after yours, and your childs soul!
The time to prepare for being a parent is now. Remember, preparation is the key to success!
---
What is Spiritual Parenting and How Can it Help Me?
Spiritual Parenting is an ever-evolving and fluid concept that at its heart involves parenting to empower oneself and their child/children to be the wonderful and unique individuals we are all intended to be.
Spiritual Parenting can teach these lessons to a person's children by working to keep one's entire self well balanced and centered.
Children who want to have their physical body well-cared for but a soul that is fulfilled and feels it is meeting its purpose on this Earth.
Spiritual parenting is not necessarily religious. It is more about embracing one's natural and true self to pass these same lessons to an individual's child/children.
It is about calmness. Tranquility. Some books even cover the belief that you have in yourself. As a parent, that is vital.
With that in mind, here are 6 spiritual books to read during pregnancy that can easily be bought in physical copies or enjoyed upon your favorite e-reader.
---
6 Recommended Spiritual Books To Read During Pregnancy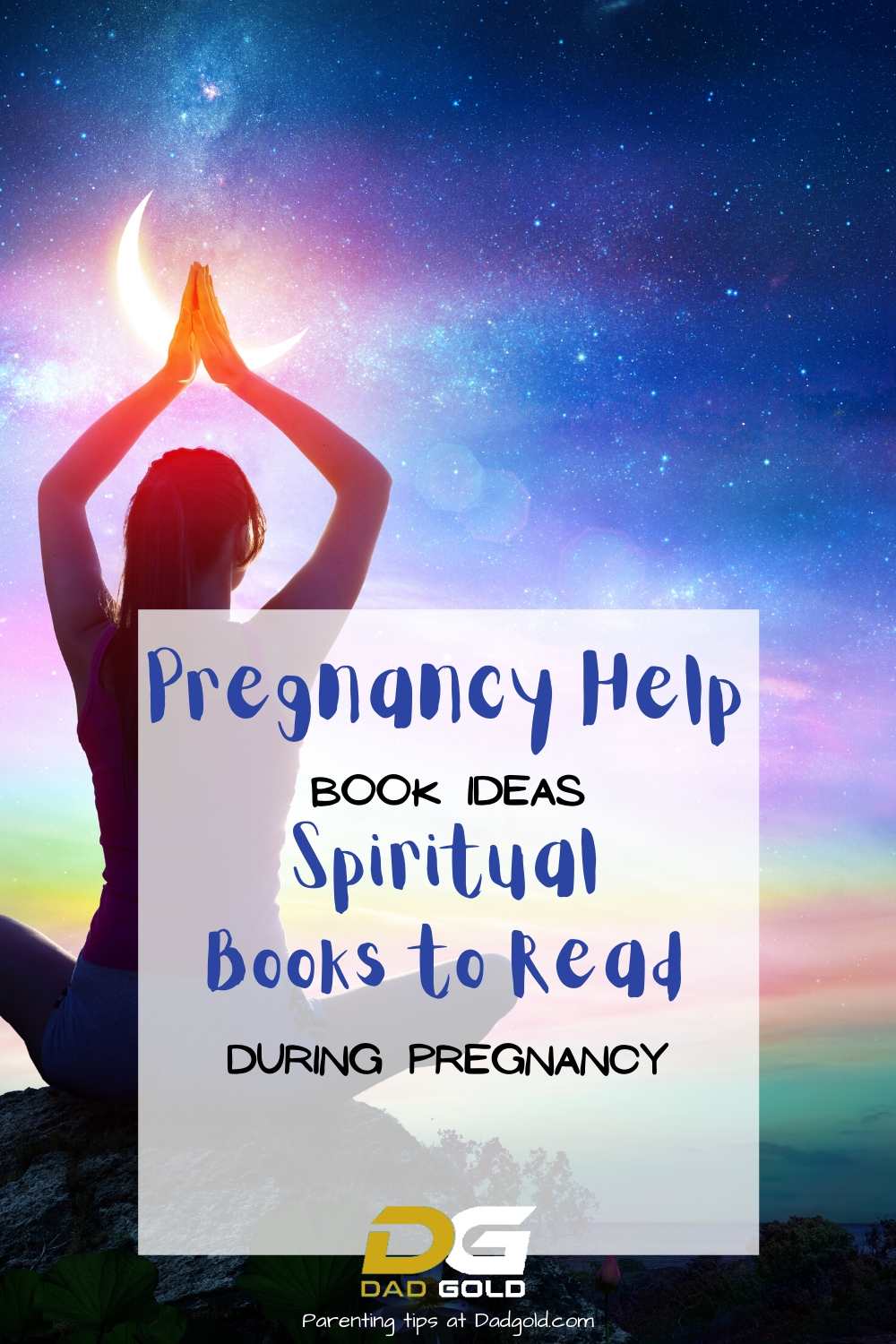 ---
Spiritual Pregnancy: Develop, Nurture & Embrace the Journey to Motherhood
Written by Shawn A. Tassone and Kathryn M. Landherr, this book serves as a guide of sorts to a woman during pregnancy, metaphorically viewing pregnancy as a "Hero's Journey," the pregnant mother serving as the hero.
Each trimester serves as stages upon the journey whereupon, "…emotional, spiritual, and physical connections," serve to heighten the Mother's awareness of both herself and her unborn child.
Spiritual Pregnancy is full of fantastic advice for an expectant Mother, encouraging guided meditation, extensive journaling, and practicing spiritual traditions that incorporate various cultures.
Plus, to encourage physical movement and relaxation, special Yoga poses designed to take into account the body during pregnancy are included. These Yoga poses will enhance physical and spiritual development during the Mother's pregnancy.
Both Tassone and Landherr are board-certified medical doctors, each with a specialty in Gynecology and Obstetrics.
Their beliefs in the benefits of treating the mind and body as one led them to collaborate on this fantastic book. A book that expertly marries physical advice during pregnancy with ample discussion of the importance of spirituality.
Spiritual Pregnancy by Shawn A. Tassone and Kathryn M. Landherr is one of the best spiritual books to read during pregnancy!
---
The Natural Pregnancy Book
In its third edition, this book by Dr. Aviva Jill Romm goes in-depth on the holistic approach to pregnancy and childbirth.
Dr. Romm has been a practicing midwife and herbalist for over 20 years. During which, she helped implement an integrative medicine program at her alma mater of Yale. This knowledge is utilized in her book to layout many advice on natural ways to address common concerns.
Whether it is:
Discussing herbs to reduce nausea
Offering tips on how to eat a nutritious diet
Discussing how to achieve a balanced mixture of exercise and rest
… The Natural Pregnancy Book is designed to talk about and assist with all the physical and emotional changes (and challenges) that pregnancy and childbirth can bring.
It serves as a fantastic guide when an expectant mother wants to have a safe and healthy pregnancy… just as nature intends! An excellent option is you are looking for spiritual books to read during pregnancy.
---
Magical Beginning, Enchanted Land
Written by world-renowned author and alternative medicine advocate Dr. Deepak Chopra, Magical Beginning, Enchanted Land is designed to be an "Antidote."
An antidote to what, you may ask?
Basically to the assembly-line view of pregnancy and childbirth ignores just how wondrous the process is.
Within his book, Chopra draws upon an ancient form of wisdom–"Ayurveda"–which emphasizes the body, mind, and spirit.
He combines this information with his medical knowledge to incorporate it within the latest and most advanced research in prenatal sciences.
Through this combination, he offers a myriad of advice on healthy eating, stress reduction, and ways to prepare one's body for the child-birthing process.
As well as insights on how to heal after giving birth.
Multiple chapters focus on breaking down several points to consider when working to be optimal during pregnancy. The straightforward design of all the steps keeps the book from ever being overwhelming.
With Dr. Chopra being known as one of the top experts in mind-body medicine, his book is as thorough and full of information as the man himself! Dr. Chopra is an author worth looking at if you are looking for spiritual books to read during pregnancy.
---
Feng Shui Mommy: Creating Balance and Harmony Amidst the Chaos for Blissful Pregnancy, Childbirth, and Motherhood
Feng Shui Mommy is written by Bailey Gaddis, who knows that pregnancy is often full of confusion and unease.
While it is a wonderful joy to be pregnant, it can bring with it a great deal of uncertainty and vulnerability, something Gaddis says:
"Our culture has seized on."
Gaddis describes in her book how instead, an expectant mother should trust her body, mind, and spiritual self to:
"Build her own unique, epic journey to motherhood".
This book serves as a form of support with helpful suggestions.
Gaddis noticed the need for such support during her years working as an Egg Donor and Surrogacy Coordinator. So many Mothers lacked a mind-body-spirit balance.
To help restore this balance, Gaddis's book works to be full of detailed and practical information. A book that discusses:
Prenatal exercise
Nutrition
Optimal birthing positions
The importance of breathwork
… and even more.
Feng Shui Mommy works to serve as a guide that reminds expectant Mothers that pregnancy is a pleasurable journey. Not something to be stressed out and upset over when one can greet the process with a sense of calm and fun.
Gaddis's book aims to be there when an expectant mother feels vulnerable and reminds her that pregnancy is childbirth is wonder-filled, and it excels at doing so!
---
Sacred Pregnancy: A Loving Guide and Journal for Expectant Moms
Author Anni Daulter is a well-known professional author and chef whose writing has focused extensively on healthy living in pregnancy and childbirth.
She wrote Sacred Pregnancy upon observing how:
"In today's western cultures, the typical pregnancy focuses on the baby to the exclusion of the woman herself,"
… and believing this needed to be rectified.
Ms. Daulter, therefore, wrote Sacred Pregnancy with the intention of not preparing an expectant Mother for the birth of her baby but for the mother to prepare HERSELF to become a ready and fulfilled parent.
With this focus, the book features a trove of advice and information, as well as space within the book for the expectant Mother to journal and record how she feels. This is vital for one of the best spiritual books to read during pregnancy!
With the book designed to have a section corresponding to each week of pregnancy, it is meant to be slowly savored instead of read-all-at-once.
Its "Topics of the week" covers a variety of subjects such as:
Sexuality
Fears the expectant mother may have about labor
What it feels like becoming a Mother
How to handle self-esteem relating to body image
… and much more.
With its week-by-week format, Sacred Pregnancy is a great book to return to every week! You will learn something new while recording your latest thoughts.
---
Ina May's Guide to Childbirth
Ina May Gaskin has over three decades of experience as a midwife and has often been considered the leading authority on midwifery in the world.
With such extensive knowledge, it only makes sense for Ms. Gaskin to have created her book, Ina May's Guide to Childbirth. The focus is clearly on the benefits of natural childbirth.
It also offers comprehensive information on the importance of the mind-body connection. When an expectant mother is hoping to give birth without too much (or any) technological disruption, this is vital!
Ms. Gaskin's book covers everything from:
Pain reduction during pregnancy
How to incorporate doctors or other healthcare professionals into a natural birth if needed in case of risks, but a natural child-birthing process is still preferred.
With its intention of taking the "Fear out of childbirth" and reminding expectant mothers how having faith in their own natural birthing process is key.
Ina May's Guide to Childbirth is a spectacular book for any expectant mother. Especially one who is struggling to plan out how she wants her birthing process to proceed.
---
Conclusion
I truly believe that these are the best spiritual books to read during pregnancy. Books that will act to calm pregnancy and reduce the stress of parenting.
These spiritual books for expectant Moms all address the subject of spiritual parenting in a variety of ways.
Whether focusing mainly on:
The process of pregnancy (and all the complexities it includes)
The child-birthing process itself
Postpartum discussion about how pregnant women can expect their bodies to feel and behave after giving birth.
When engaging in spiritual parenting, it is key to let one's children know they are loved and supported so that these children grow up to be their own successful and spiritual beings.
With that in mind, it makes perfect sense to begin working at spiritual parenting while the future baby is still growing.
Striving to achieve that mind-body-spirit balance so that the growing child already has a strong foundation of growth before they are even born!
These 6 books are highly recommended for achieving that goal! All of them are awesome spiritual books to read during pregnancy.
Good luck!