Are you losing a battle of wills with a pint-sized, emotionally unstable dictator?
I've been there, and it can make you feel pretty useless, right? They know how to push your buttons; they know how to make you angry!
The good news is that you can put some work in now to resolve it! In this post, I will give you 8 tips for how you can deal with a toddler who is bossy and assertive.
---
Dealing With a Bossy, Assertive Toddler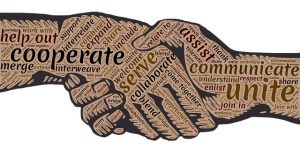 ---
Work Together – Mom and Dad
The most important thing is that you attack the problem like a team.
Before you even approach your toddler with some corrective behavior techniques, you need to get together as a team (Mom or Dad, or whoever is caring for the toddler).
Establish what is good and what is not good behavior. It is an awesome idea to approach this meeting with some recent examples of both good and bad behavior.
I don't want to turn this into a business meeting, but there are some benefits to holding a structured meet-up.
Once you have established what is not good behavior from your toddler, it is time to agree to some corrective behavior. Include punishment here, too, because if it gets that far, you both need to be on the same page.
---
Change Your Behavior
A change in your behavior will have a huge impact on your toddler's development.
Let's take, for example, your behavior when your toddler demands something without asking nicely. Did you provide it? Or did you stop and explain how they need to ask for you to comply?
How about the way that you interact with your toddler? Are YOU a dictator to them?
Listen to yourself speak as you interact with them. Do you ask correctly? Are you polite?
Toddlers are learning how to interact with others by listening to you. The way your toddler responds to anger is learned behavior.
The bottom line is, if you are bossy, then they will also be bossy.
---
Give Praise For Positive Behavior
I am a huge fan of rewarding positive behavior.
Rewarding good behavior is not simply buying them a new toy (far too expensive); it is praise and extra affection too.
You cannot underestimate the power of a rewards chart! It is simple, and best of all, it is free (assuming you already have a piece of paper to write it on!)
Not only is it free, but you can also work with your toddler to put the reward chart together!
It is a perfect opportunity to ask YOUR toddler what he or she believes is good behavior. This task alone will increase your toddler's knowledge of how to behave correctly.
---
Set Expectations
Giving your toddler your expectations will set boundaries and will set a baseline for behavior.
I mentioned above that it is a great idea to put together a reward chart with your toddler to reward good behavior. I would also use this opportunity to set expectations.
Discuss what bad behavior is, give them real-life examples where they have not behaved well.
Now tell them you expect their behavior to improve.
Setting expectations is not simply how you expect them to behave; you should also set the expectations for what will happen when they are behaving badly.
My son snaps out of bad behavior as soon as I threaten him with removing a toy! I am under no illusion that this will work forever, but it works now, and that is the most important thing, right?
---
Always Follow Through
This is extremely important! I cannot emphasize it enough.
Above I mentioned that I threaten to remove a toy from my son's collection if he does not improve his behavior. The ONLY reason that works is that he pushed me to act during the early stages of my action plan.
What did I do? I removed a toy. Did it work? Not immediately.
I followed up with a threat to throw the toy away if he carried on. Did it work? Not immediately.
What did I do next?
I threw the toy away.
My son was absolutely distraught that he had genuinely lost one of his toys for the next few hours. The fact that I followed through with a punishment means he KNOWS I am serious when I say I will take a toy away.
---
Incentivize
This ties in with rewarding good behavior but takes it a little bit further.
If you have followed the 'Give Praise For Good Behavior' tip above, then you will have already created a rewards chart – good job!
Now, as a next step, you could implement a points-based system. for instance, 2 points for a day where they have been polite, a further 2 for going to bed on time, 2 more for brushing their teeth without a meltdown. -2 points if good behavior is not seen.
You could incentivize good behavior by suggesting a trip to the toy shop on Saturday if certain points are achieved.
---
Correct Bossy Behavior Every Time
Very important – do not let your toddler get away with ANY bossy episodes.
Every single time your toddler is bossy, correct their behavior.
Correct the bossy attitude by reminding them about the rewards chart.
---
Give Your Toddler Some Choices
Toddlers may be going through a bossy stage because it is an important part of their development.
It is during this stage where they want more independence, but you still need to be the ones making the rules.
There is some middle ground, though…
Give your toddler options. Each option should be something that you are happy with.
This is a classic technique where it looks like you are giving someone an option, but all options are yours, and therefore they will do what you need anyway.
---
Why Is My Toddler Bossy All Of A Sudden?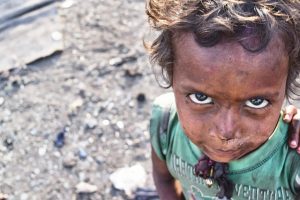 If your toddler has suddenly begun being bossy or strong-willed, then there may be a reason for it.
---
Phase
The word 'phase' is feared throughout parent land. It basically means 'just ride it out.'
During toddler years, they will be swapping communication techniques until they find a way that suits them. Your toddler will also be learning from you!
It is part of a toddler's development and nothing to fear.
Just ride it out!
---
Tired
My son is bossy when he is tired, and it is difficult to change that. As long as I do not let him get away with it, he will stop eventually.
If he wakes early in the morning, I know that he will be bossy at around 18:00 that day. The last hour can escalate to a battle of wills!
---
Bullied
Check with your toddler to see if they are being bullied. Being bullied is not a good experience at any age, but it can result in some strange behavior at a young age. Being bossy is one of them.
Keep a close eye on your toddler and speak with their daycare staff to ensure nothing untoward is happening there.
---
Toddler Is Copying You
If you are bossy, then your toddler will be bossy, period.
Time for you to change before you both lose it with each other!
---
Toddler Is Copying Friends
During your toddler's development, they will be learning life skills from those around them, including other kids.
If your toddler's friends are bossy, then your toddler will copy them.
---
Conclusion
In this post, I gave 8 tips for how you can deal with your toddler being bossy, strong-willed, or too assertive. These are tips that I learned the hard way! I think they call it 'on the job training.'
The important thing is that you understand exactly what is causing your toddler to be bossy, and set up a corrective action plan to address it.
If your toddler is regularly looked after by a family member, daycare, or babysitter, then you must share your plan to ensure the message is clear from all adults who will be looking after them.
Good luck – you will need it!