You have been yelling at your toddler for the last few months, and now they have stopped listening to you, right?
Frustration sets in! You are not getting what you want… and your toddler is being yelled at even more (probably with a higher volume!). Neither of you is winning this battle, but don't worry…
In this post, I am going to give you tips on how to get your toddler to listen without yelling. So you can take charge again! If only until the next phase…
Yelling at your toddler may lead to more aggressive behavior in the future, so now is the time to quit it! It is up to you as a parent to remain calm and cool!
---
7 Tips for How You Can Get Your Toddler To Listen Without Yelling At Them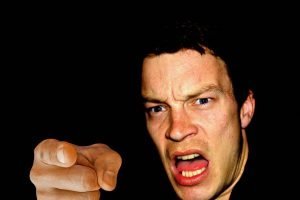 ---
Stop Yelling
It is pretty simple; if you yell at your toddler, it will accomplish 2 things.
Your toddler will consider it normal behavior and will no longer respond.
Your toddler will copy your behavior. Now there are 2 people yelling and 0 people listening.
Take a look at the way you communicate. Are you somebody who yells a lot in general? Or is it just at your toddler?
If you are a 'yeller,' then it is time to change your behavior if you want your toddler to fall into line!
---
Discuss Good and Bad Behavior
When a person gets to the toddler age, it is much easier to communicate with them. They can understand and communicate better with you, allowing you to understand what they are thinking.
It is time to have a frank discussion with your toddler about what you consider good and bad behavior. Use as many examples as you can; people work better with real-life examples.
Write down 4 or 5 good and bad things they have done over the last week and discuss each one. Ask your toddler if they consider it bad behavior.
---
Reward Them For Good Behavior
During the discussion about good and bad behavior, introduce the idea of a rewards chart for your Toddler.
For a start, they love to be rewarded! Especially when you heap praise on each thing they did well.
Rewarding good behavior, in my opinion, is much more important than punishing bad behavior. When you punish bad behavior, you are giving your toddler attention. If they want attention, they will act up until you give it to them, bad or good.
---
Listen To Them
Before you yell, ask them in a calm voice what they were doing.
Listen to their response. Give them time to respond; they don't know as many words as you do and will take some time picking the right ones.
Once you have done that – ask them if they think it was good or bad behavior. Listen to their answer.
Now is the time to remind them of the reward chart.
Communication without yelling is a challenge, but if you listen to your child, they will learn to listen to you.
---
Compose A Punishment Plan
What will you do to punish your toddler if they misbehave?
Do you put them in a 'time-out' area? What about taking toys away from them (my personal favorite)?
All you need to do is ensure that you have a plan. When your toddler exhibits some bad behavior, you will know what to do if you have a plan.
---
Follow Through With Punishments
Now that you have a punishment plan, your next job is to follow up on the threats in the event of any bad behavior.
Here is my example:
My son was naughty – I cannot remember exactly what he did, but it did prompt some action.
I threatened to take away a toy and give it to the garbage men. His bad behavior continued.
I took the toy away.
Cue a gigantic toddler meltdown! It lasted for about 3 minutes. What did I achieve from that? A Toddler who knew that I followed through with threats and did not back down.
Since then, he has bucked his ideas up!
---
Work As A Team
Work with any of your toddler carers—mom, Dad, Grandparents, Daycare Staff. Anyone who cares for your child, speak to them about the way they interact with your toddler.
If you are no longer yelling at your child, but other carers continue, then they will still learn that yelling is a way to get things in life!
---
Reasons Why A Toddler Has Become Immune To Yelling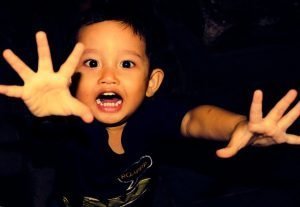 ---
It Is Considered Normal
Your toddler will stop listening when you yell all of the time because it is considered normal behavior by them.
I only yell when necessary – i.e., my son is just about to run near a road! It is effective… because when I yell, he stops!
---
They Are Pushing Your Buttons
Toddlers are learning how to communicate still. Let's not forget that.
Part of this important learning phase includes pushing your boundaries to see what they can get away with. If they learn to push your buttons, and you react by yelling, they might do it for fun!
---
Your Toddler Wants Attention
Toddlers require a ton of attention, and some even want your attention CONSTANTLY!
If your toddler learns that the only way they can get your attention is acting up, they will do it. This will cause immunity to your yelling!
---
Discipline Without Yelling – Recommended Reads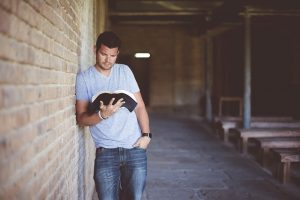 ---
The authors of this book (Adele Faber and Elaine Mazlish) are internationally acclaimed experts on communicating with children.
I must admit, if kids were to come with a handbook, this should be that handbook they come with! It is rammed full of excellent tips for how you can raise a respectful, communicative child.
---
Peaceful Parent…. happy kids… it sounds like utopia, right?
Whilst life does tend to throw a spanner in the works, this is a handy book that questions your Parenting method and helps you correct your behavior first.
Once you correct your behavior, it is much easier to correct your toddler's behavior!
---
The author of this book (Thomas W. Phelan) is a clinical psychologist who has put this book together to help parents deal with toddler behavior.
Dr. Phelan uses his famous 1-2-3 step routine to help you improve your child's behavior.
The key message I got from this book is to ensure that you establish positive routines throughout the 'toddler phase' to build the foundations of good behavior.
---
Frequently Asked Questions
---
Conclusion
If shouting at your toddler is your normal reaction to bad behavior, then you are simply teaching them to yell back at you. If you follow the tips on this page, it is much easier to get your toddler to listen WITHOUT yelling at them!
Wailing at your toddler all of the time is a negative parenting strategy, and the key message here is to correct your own behavior.
Once your behavior is corrected, then your toddler will naturally follow.
You will be shocked to see your toddler's reaction when you begin parenting positively!
Good luck, and stop squawking like a Crow!