Atchoo! Cough cough! 'Mommy… I don't feel well.' Suddenly, the thermometer and cold medication are in your hands! We pump it into them for a few days, and before you know it – they are back to normal!
It's taken for granted that we can turn to chemicals and pharmaceutical products to relieve symptoms that could otherwise be dealt with naturally.
Here is your guide on how to turn the water into an effective detox bath for kids and effective essential oils and salts to use!
If your child hates baths, this could help too.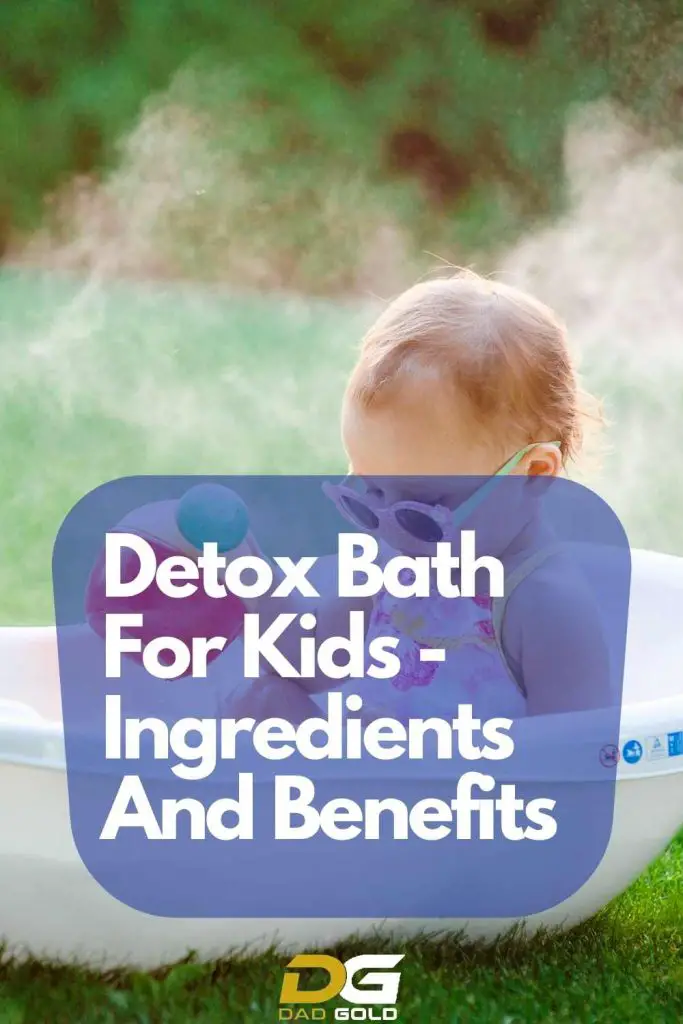 ---
Why Should Your Kids Have A Detox Bath?
First thing first – if the kids are poorly, they are poorly on the inside. Toxins in the body have a negative impact on it, and those toxins can include the virus itself. When we pump our kids full of over-the-counter drugs, we find that you are treating the symptoms, but it doesn't necessarily aid the body in fighting the virus.
Detox baths are fantastic for removing those toxins and replacing minerals such as magnesium that are lost to give their immune system a much-needed boost.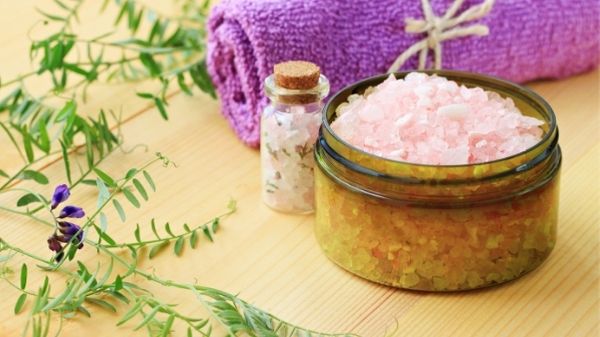 Detox baths are also proven to encourage and promote healthy sleep in both adults and kids alike, so with ingredients salts as Epsom Salt, kid-friendly Essential oils, and Bentonite clay, you are sure to find something magical to go in your kid's bathwater.
---
What Are The Main Benefits Of Your Child Having A Detox Bath?
Detox baths aid in the relief of many ailments. At least 20 minutes in the bath with various natural healing agents will ensure your child is rid of toxin buildup.
Benefits of a detox bath include:
Fighting Cold and Flu – Detox baths offer congestion relief and the ability to heal the body using natural sources.
Aiding Constipation Relief and Encouraging Better Sleep – Magnesium deficiency can cause sleep problems as well as constipation – making detox baths great for both.
Soothing Eczema – A great way to lock in moisture is to use certain ingredients in your kids' detox bath. This form of topical treatment can work wonders.
Eliminates Stress – Baths that draw out toxins and nourish the skin and body, like detox baths, can soothe tired and achy muscles from busy days or if the immune system is low, rid elements of anxiety and stress in kids.
Detox Bath For Kids – 5 Key Ingredients
---
Epsom Salts
Epsom Salts are a favorite in our house, and we use them most weeks! The perfect accompaniment to any bath, these beautiful crystalline forms of magnesium sulfate dissolve quickly in the bathwater to leave a gorgeous smell. They come in many different kinds and are a great bath recipe.
Is it safe?
Epsom Salts are for use in bathwater, and many alternative therapists have hailed this as safe to use this way. As recommended by dermatologist Dr. Sindhura Mandava, ensure you buy high-grade, pure Epsom salt, as anything other can have an adverse effect on your child. Having a salt bath can be very rejuvenating. *
How to apply
An Epsom Salt bath for kids is one of the most popular methods. It is recommended that you do not give your baby or child more than 2 or 3 Epsom Salt baths per week, with at least 20 minutes of soak time each. Use no more than 2 cups per week, so a 1/2 cup per bath works well. 1 cup would work for older children in a once-a-week bath.
---
Coconut Oil
Coconut Oil is an enriching, moisturizing experience for any child to use with a skin condition such as eczema. In my opinion, natural organic coconut oil is the best on the market.
Is it safe?
The National Eczema Association provides community-based ideas that include using parents and carers using Coconut Oil in baths as an effective way to soothe and relieve symptoms, including dry, itchy skin. *
How to apply
Put 1 to 2 tablespoons of coconut oil in your kid's bath. It will dissolve nicely in the water and induce soft, beautiful skin. At least 20 minutes in the bath is enough to make a difference.
---
Chamomile Tea
Chamomile is an excellent cleansing herb to use as an alternative to soap. It is kind and gentle, smells great, and aids relaxation. Chamomile does not have the drying effects that other soaps have on the skin, so it is a popular product to use in your child's bathwater.
Is it safe?
Chamomile is perfectly safe to use, but with anything, it is best to perform an allergy test on your child the day before. Rub a little chamomile on the back of their knee and look out for redness or itching. If there is no adverse reaction, then you have the all-clear!*
How to apply
As chamomile is used in teas, you will need to prepare it outside the bath. Boil a small pan of water. When ready, add 1 cup of dried chamomile and allow it to sit for 10-15 minutes. Once this time has passed, use a sieve to drain the water, which you can safely add to the bath (before your child is in the bath, as this water is likely to be still fairly hot).
Chamomile is a beautiful detox bath recipe.
---
Essential Oils
KidSafe is a USDA and Leaping Bunny-certified company that supplies kid-safe essential oils. What's great about them is that their products are labeled by scent and description. Take below, their 'Germ Destroyer' is a best seller and highly recommended by parents.
Is it safe?
Certified and organically certified, you are sure to receive cruelty-free, chemical-free oils from KidSafe. It is, however, wise to use them intelligently. If you are concerned that your child may react before their bath, try a small patch test on the back of their knee 24 hours before to ensure they are alright.*
Great oils for a detox bath are:
Lavender
Peppermint
Lemon
Grapefruit
Rosemary
How to apply
Use one or two drops in the water of your kid's bath. Concentrated as it is, you don't need to use any more than that to cleanse them and help them feel relaxed. According to HealthLine, adding baking soda to the bath can aid healing faster.*
---
Bentonite Clay
For centuries, bentonite clay has been fantastic for drawing out toxins. Having many uses, one popular is for a detox bath. It typically forms once volcanic ash settles, and its unique composition can have many positive benefits.
Is it safe?
The Merck Manual of Medical Information: Home Edition states that getting your kids in muddy water and smearing bentonite clay on lymph node areas is safe to draw out those impurities. There are a few risks to using this, but as usual, you may want to perform a patch test on a small area before you put your child in a bath filled with it. *
How to apply
Add 1 or 2 cups to the water as it runs, swishing it around until it dissolves nicely. Your kid then is free to jump in!
---
Conclusion
If you were looking for a good detox bath recipe, I sure hope you have found at least one that will suit you and your kids. You may want to try and test one or more before you find the one most effective for your little one, but you are sure to.
Make sure you give more than one a go because they all have proven great results!
---
*Things To Consider
Please ensure you consult with your doctor before using any of these products for a detox bath.
Never leave your child unattended in the bath.
Do not give your child more than 2 or 3 detox baths a week
Do not use more than 1 cup of Epsom Salt per bath
Ensure the bathwater temperature suits your child and isn't too hot or cold
Make sure any product used is fully dissolved before your child enters the bath
A.lways perform a patch test on your child before trying any new product in full