It's no secret that being a parent has its share of struggles and rewards. Every season of your child's life comes with new opportunities to help them grow into wonderful people, but without a clear vision of where you hope for them to go, navigating the bad days can be even more challenging.
As new generations of parents enter the field, old traditions and outdated thought processes become nonexistent. According to recent research, 74% of millennial parents want their children to be involved in household decisions. More parents are investing in researching new ways to nurture their children as individuals. 
But how can you encourage your children to pave their path while keeping them focused on learning the necessary skills for their futures? In this article, I've created a complete guide to the essential short and long-term parenting goals you can incorporate into your daily routine to help your children at any age. Read on to learn more!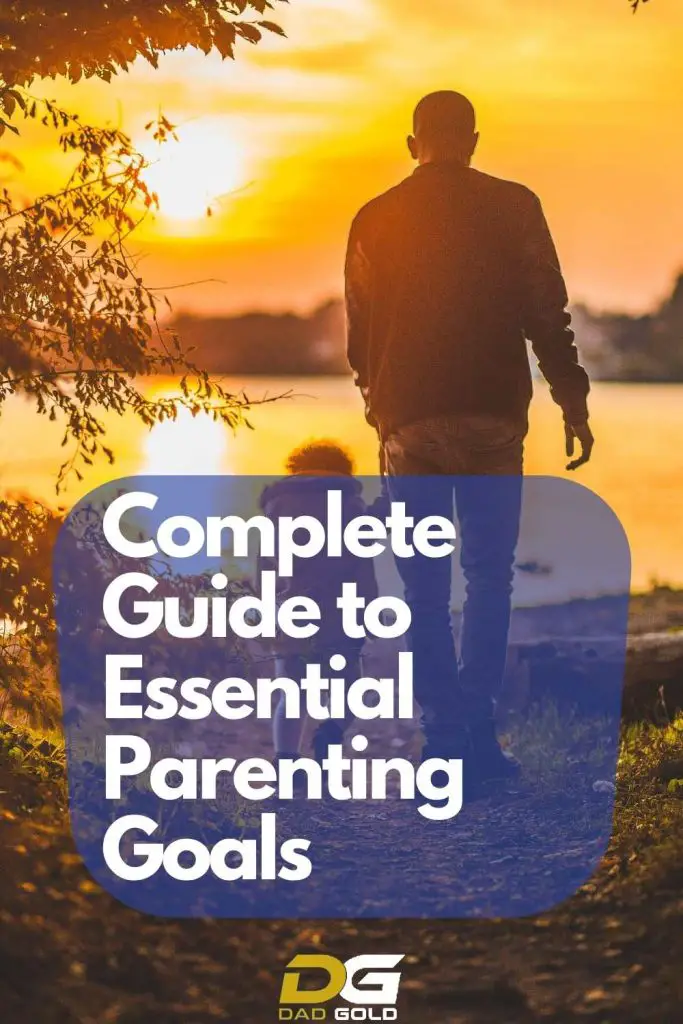 ---
What Are Parenting Goals?
As adults, it's easy to understand why we do what we do. But for your children, they're rarely able to understand why we're doing certain things entirely. Changing routines can be scary, and the more responsibility we expect them to take, the more pushback we're likely to receive!
Creating goals as a parent can help this transition because they focus on the big picture and the small changes we can take to get there. Every parent-child relationship is different, and often it's a "learn as you go" type of deal, but with the proper preparation, you can adjust your daily routine to help your children grow and help you learn how to be a better parent.
Setting parenting goals can be tailored to fit your child's age and the urgency of the change. Start by identifying the hardest parts of your parent-child relationship. 
Do you:
Yell a lot?
Argue with your kids?
Fight for their attention?
Feel like you have no patience?
Wish electronics use were less?
Feel disconnected from your children?
Identifying your pain points can help determine where goal setting for parents can improve the quality of life. Not all of these goals will pertain to your specific situation, but take some time to write down what areas you'd like to improve.
---
How to Set Parenting Goals
The beautiful thing about parenting goals is that they can be whatever you wish! Learning how to set your parenting goals will be a personal journey that should be different for each family. 
When setting goals, it's crucial to discover what you want to do and then list things you can put into practice to reach them. Once you know what you WANT to do, it will be easier to pinpoint HOW you do that. Your goals are the small changes you can feasibly do personally or with your children daily/weekly/monthly to achieve your big picture.
---
Big Picture Goal: I Am Connected With My Kids
In today's technologically advanced age, connecting with our kids seems harder than ever.
Television, video games, cell phones, and more always fight with you for their attention. It's crucial to fully understand them and what makes them unique to connect more with your kids.
Parenting Goals:
Make meal-times a ritual where everyone sits down to talk about their day.
Plan a vacation or a staycation where everyone can enjoy each other's company in a fun setting.
Plan "dates" with your kids where you can play together. BONUS: Plan separate events for each child to make them feel special.
Make bedtime special with a story, song, or phrase that they can come to expect.
---
Big Picture Goal: I Don't Yell at My Kids Anymore
When we're tired, overworked, and frustrated, it can be easy to let our anger get out of control. Yelling less may seem easy, but it can quickly become your reality with the right goals!
Parenting Goals:
Identify your anger triggers and try to avoid them.
Try to take a moment to calm down before you react. 
Put yourself in a timeout to collect your thoughts if you feel your anger rising.
Take note of the most challenging times of day for yourself, and ask for help or restructure your day to alleviate the pressure.
---
Big Picture Goal: Our Family is Focused on Our Values
Every family has a special blend of cultures and values that make them unique. However, the daily grind can make us lose sight of encouraging kindness, respect, and other essentials. 
Parenting Goals:
Create family rules with a unique twist, for example: "We will always be kind, do our best, and have fun!"
Talk about the importance of your family and personal values regularly.
Be a prime example of how you want your children to act.
Read books about kindness, selflessness, and other values that mean the most to you.
---
Big Picture Goal: My Kids Listen to Me
It can be extremely frustrating when your kids don't listen to you. Often, this can lead to frustration, irritation, and even yelling. Luckily, some goals for parents can help you achieve this big picture, too!
Parenting Goals:
Encourage and reward "first-time" responses.
Rewire your language to focus on what you WANT your child to do rather than what you DON'T WANT them to do. (ex. "Please walk around the pool," rather than, "NO RUNNING!")
Be clear and concise about what you want your child to do. The longer your request, the less likely they will retain the information.
---
Where to Start
When starting your parenting goals, it can be challenging to identify where to start. To ease this transition, choose one big-picture goal that matters most to you and your partner right now, and select a few parenting goals you can naturally introduce into your daily routines. 
You can also create co-parenting or parent-cooperative goals that focus on your unique relationship with your children. If you have a good relationship with your child's other parent, you can still try to create unified goals that you can practice to maintain a steady experience for your children.
Check out my blog for more helpful parenting articles and tips.
Parenting isn't easy, but remember that we're all on this crazy ride together!
Good luck!