Ok, so I know that Dads are not the ones pushing, but we are there to serve, help, and generally be a verbal target for Moms to focus their pain on.
Sounds tough, right?
Well…yes, but as far as childbirth jobs go, it is the easiest of them all!
Whether or not Dad deserves a push present for his efforts remains to be seen. He could be completely useless…in which case, take the push present back to the shop!
Here I look at some of the best push present ideas for Dad and every gift I would personally love to receive.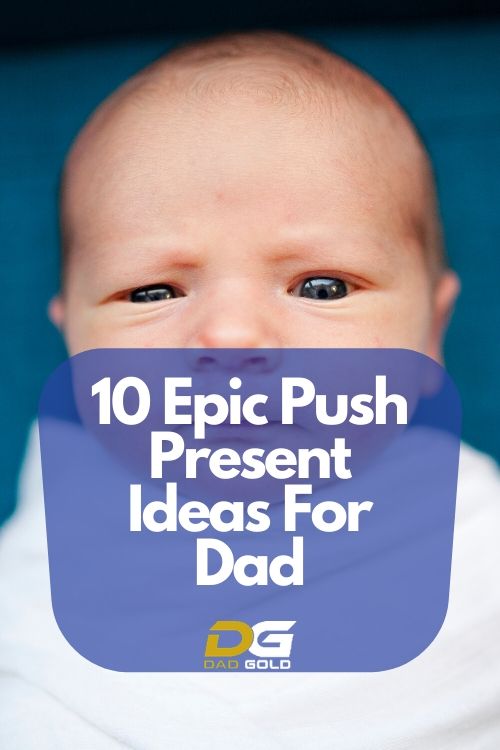 ---
Push Present Ideas For Dad
I've had a long, hard think about the kind of gifts that I would like to receive. 8 of which are sentimental push present ideas for Dad, and the rest are just plain awesome gifts!
---
Photo Frame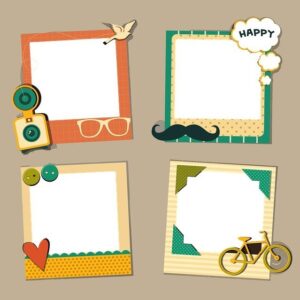 I mentioned this is my Dad's gifts from Wife post, and I am going to mention it here because I am a big fan of a photo frame, especially as it comes in very useful when I need some motivation at work!
Every time I wonder what I am working hard for, I take a look at the photo to remind me.
It is a simple but effective gift that keeps on giving!
---
Engraved Watch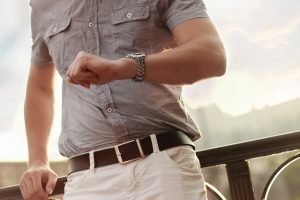 An engraved watch is an excellent push present for Dad. In fact, any piece of jewelry that is engraved will hold a lot of sentimental value for Dad.
Think carefully about the message you are going to engrave on it.
If you already know what you will call the new Baby, it is a great idea for that to be part of the message.
It does not have to be an expensive watch; it is the message that is most important.
I have a watch that I received as a gift, and on the back is an engraved message from my Son. I keep it in perfect condition and only wear it for special occasions.
---
Ring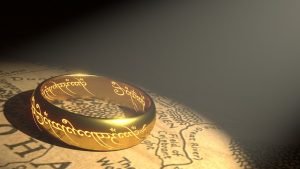 A ring is a well-known push present for Mom, but if Dad is keen on jewelry, then why not treat him to a ring as well?
Like a watch, you might also want to consider engraving a message on the inside of the ring. Obviously, you will not have much space to work with, so keep it short!
---
Alcohol Bottled That Year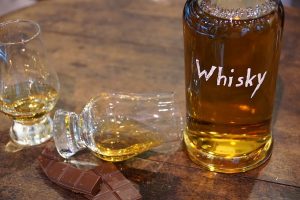 This is an awesome push present and an excellent expectant Father gift.
The best thing about this push present is that it is sentimental, and if you pick the right alcohol, you can keep it until your Baby is old enough to help drink it.
If Dad is like me, he will want to keep it for a special occasion, but he may also find it useful immediately!
---
Dad Story Book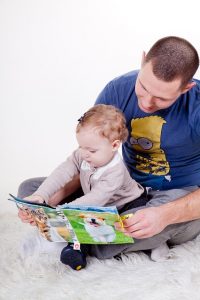 When it is time for my Son to go to bed, we always have story time first.
The best story I get to read him is the Dad storybook I received as a gift.
A personal favorite of mine is the book which I received. It is called The Dinosaur That Pooped Daddy, and it is a fun story that will make Dad laugh as he reads it and will make his Baby laugh when they reach the Toddler stage.
There will be a time when my Son will not want me to read him a bedtime story, so I want to make the most of it, and enjoy it while I can.
Studies have shown that when Dads read a bedtime story to their children, it sparks their imagination! So take advantage!
---
Photo Book Of Pregnancy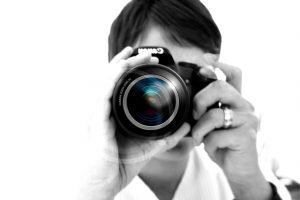 At the end of each year, I buy my Wife a photo book. Inside the book, it is filled with the best photographs from our year as parents.
I honestly enjoy putting the book together, and my Wife loves receiving it as a gift.
The only problem is that she takes so many photos; it takes me a few weeks to pull together the best ones!
Load up the book with your favorite photographs from the pregnancy, beginning with a time before pregnancy. Move on to the Baby scan photograph, and then each one to show the bump growing.
You can always follow it up with some photographs of the labor and the first photographs of his new Baby.
---
Letter From His New Baby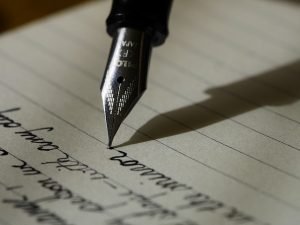 The beauty of this gift is that it is free!
Well, obviously, you will have to pay for some decent paper, but you get what I am saying, right?
Write down everything that his new Baby will want from him and how much they will love their Dad.
Slip in a few phrases like:
'Don't forget to take some night feeds' or:

'Make sure you save enough money for my Colledge education'
…just to set the correct expectations for the future!
---
Streaming Service Subscription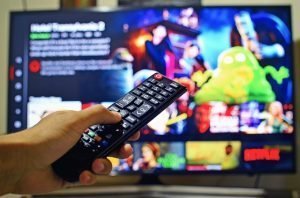 This is an awesome push present for Dad, and the best thing is that Mom can also take advantage!
You have a choice of many, many streaming services too.
Consider what Dad is interested in. Does he like music, films, and podcasts?
When you are a new Dad and have plenty of free time when the baby is born (kidding), then why give him a streaming service to binge-watch his favorite shows.
Or even more likely, give Dad something to watch at 4-am when he has the Baby asleep, but he dare not move!
---
Todays Newspaper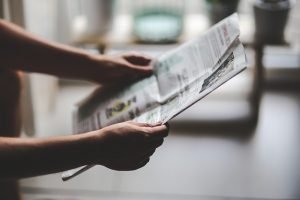 This one might be a bit tricky, but you can always ask a friend to pick one up for you! It is even more of a challenge if the birth happens during the early hours of the morning.
By giving Dad the 'Newspaper of the Day' it gives him yet another sentimental item. He can relive the events of his Baby's birthday any time that he feels the need to.
I do not live with regret, but if I were to go through my son's birthday again, then I would make sure I got a few newspapers to mark the occasion.
---
Baby Carrier For Dad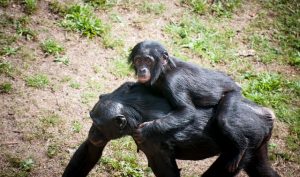 There are plenty of things that a Dad can do to build a bond with his Baby. One of the best things he can do is carry the Baby around with him.
Baby carriers are an important item that I highly recommend any new Dad uses.
The only issue is as the Baby gets older, carrying them around may lead to back pain, which is why I opt for a Baby carrier with back support.
A personal favorite of mine is the LILLEBaby Complete Baby Carrier. It is simple to use, light, and awesome if you suffer from back pain!
---
What is a push present? And why does Dad deserve one?
A push present is really for Moms since they are the ones who actually do the pushing! More recently, Dads have been receiving gifts from Mom to welcome the baby into this world. Obviously, I am all for it, but since I neglected to buy my Wife a push present, I doubt very much that I deserve it.
You may opt to go for a full-on new Dad gift basket, or you may buy him a push present too.
---
Conclusion
Although there are some awesome push present ideas for Dad on this page, you will need to consider what he enjoys doing, along with any hobbies that he may have.
Does Dad like sports? Who is Dads favorite team? Does Dad play golf, or Tennis?
My preference is to receive a push present that means something to the birth and the huge day that both Mom and Dad have just been through. It is a life-changing event, and although they will both have some great memories, it is always a nice touch to receive a sentimental gift.
The best thing about these ideas is that there are options to fit all budgets, ranging from a free letter to an engraved watch or ring.
Do not forget to push Dad this way to get some awesome new Dad tips and what gear I recommend for all Dads!
Good luck with the push present, and good luck with the birth!