Road trips are hard on everyone, especially toddlers who have boundless amounts of energy and just want to get out there and move!
Whether you're taking a long road trip or a short ride in the car, you want to keep your toddler entertained because the alternative is a very loud, very draining car ride filled with "Are we there yet?" vibes all around.
Being on the road with a toddler does not have to be painful. Here are 7 suggestions for activities for toddlers when traveling in a car.
These ideas will keep your toddler engaged and happy no matter how long you're driving, but don't forget to bring snacks for the ride!
Looking for travel activities for toddlers in the car? Well, here is my guide!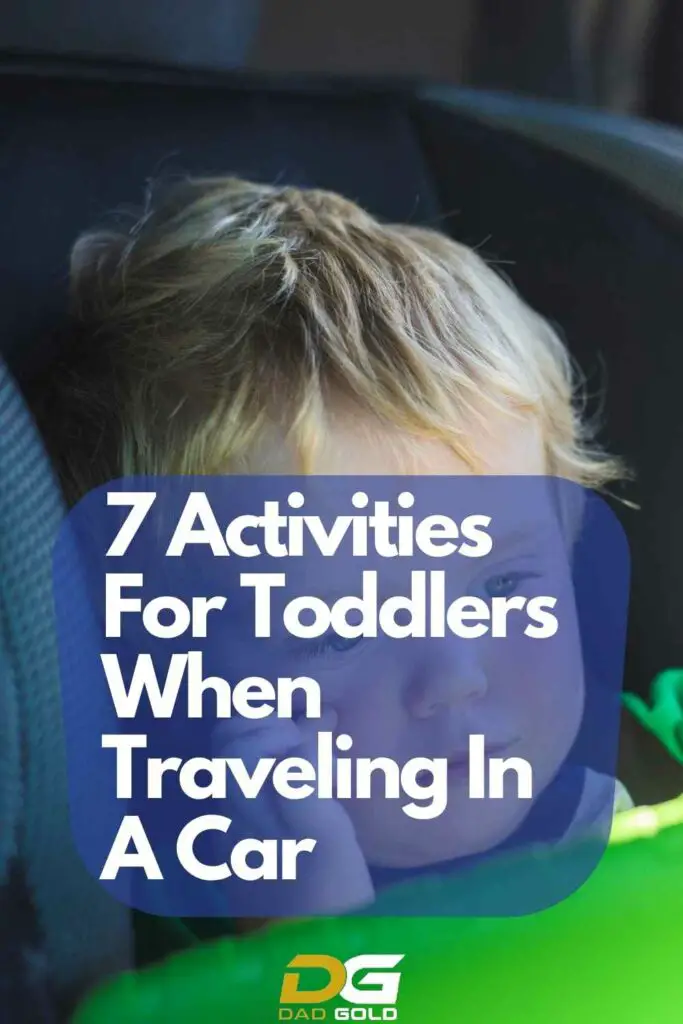 ---
7 Travel Activities For toddler In The Car
1. Mirrored Toys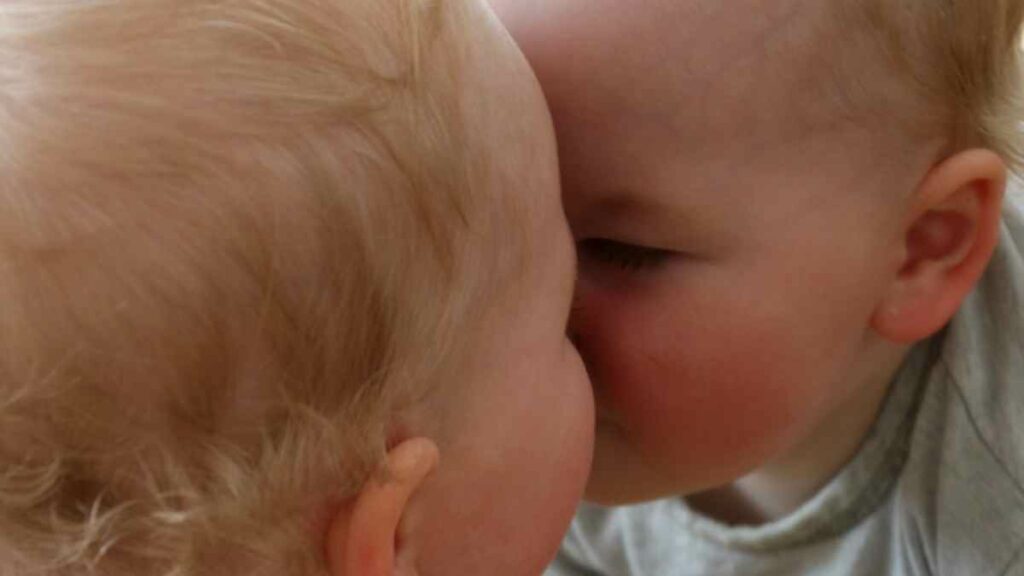 Your baby's favorite thing to look at is themselves, so mirrored toys are a great way to keep toddlers entertained in the car.
On top of that, they're also good for their development too. Babies learn to understand their moments, improve their focus and observe what's going on around them by watching themselves and others.
It can even help them develop a sense of identity and accelerate their language development by watching their own mouth.
This basic and often inexpensive toy has been known to give endless amounts of enjoyment and distraction for toddlers, especially while in the car.
It also has the added bonus of helping you keep an eye on your toddler and what they are doing so it's a win-win for everyone.
---
2. Sing-a-Longs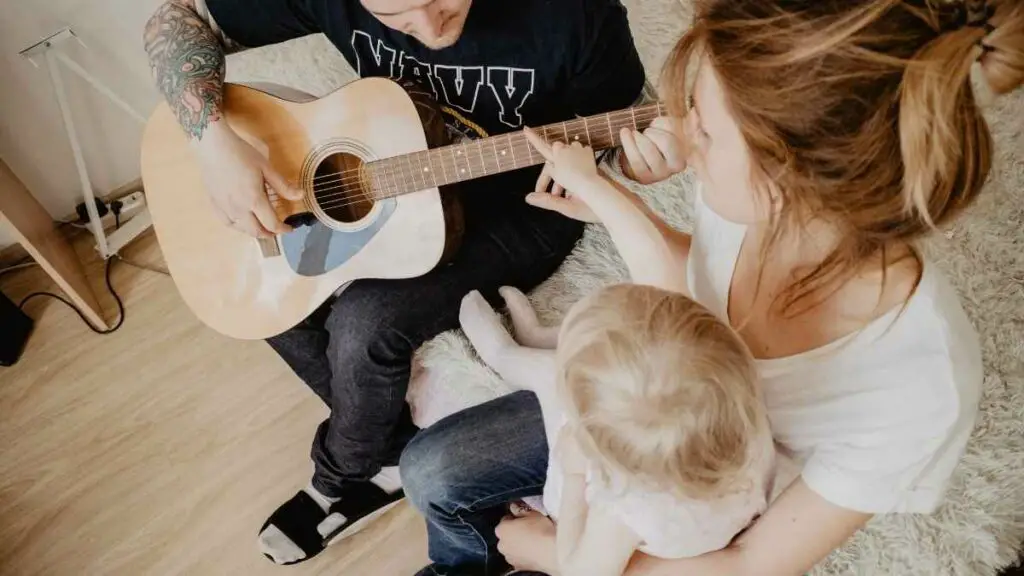 Does your toddler have a favorite movie musical? Do they love a show and come running when they hear the theme song?
Putting together a sing-a-long playlist can help keep their attention while driving. They will bop along to the sounds, occasionally chiming in on their favorite parts as you truck along.
These sing-a-longs aren't just fun and games. They also help further your toddler's development. Listening to music and singing along to age-appropriate music will support their brain development and foster language skills.
Your toddler can also begin to hone their listening, comprehension, and memory skills when having a sing-a-long.
This is a fun, easy, and free way to pass the time – just make sure you're prepared for them to request the same song over and over again.
---
3. Audiobooks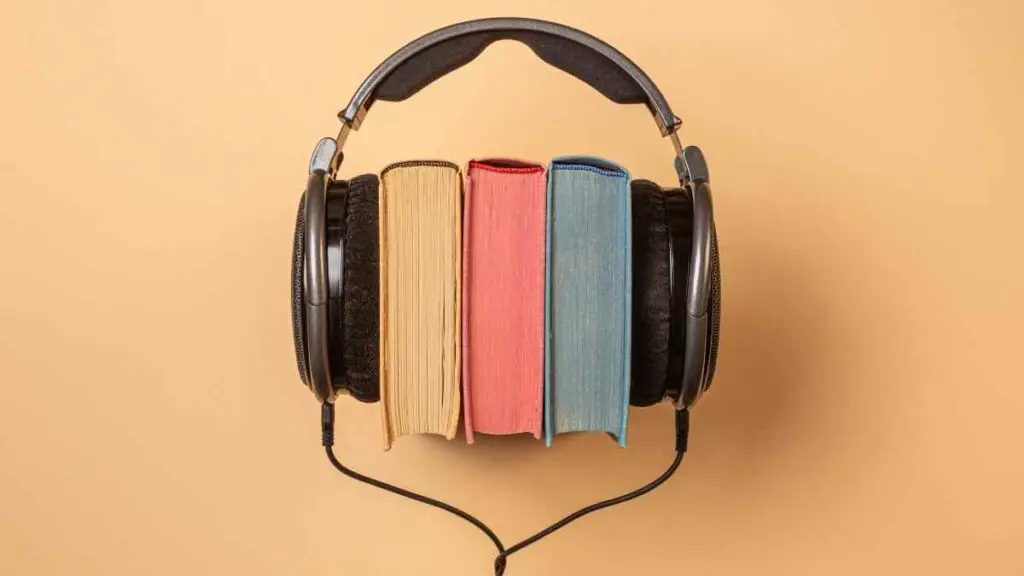 Stories can be a great activity for toddlers when traveling in the car to help pass the time. There are many different chapter books and short stories to choose from, depending on the length of your ride.
If car trips are frequent, you can even reserve certain stories for driving.
This approach will get your toddler to look forward to riding in the car. Much like singing and listening to music, listening to audiobooks will improve your child's comprehension and listening skills.
Just keep in mind that toddlers often have short attention spans, so it's likely they will fall asleep, especially if storytime is part of your normal bedtime routine.
They may also lose interest, so don't take it personally. Toddlers have short attention spans, as you know!
---
4. Play Games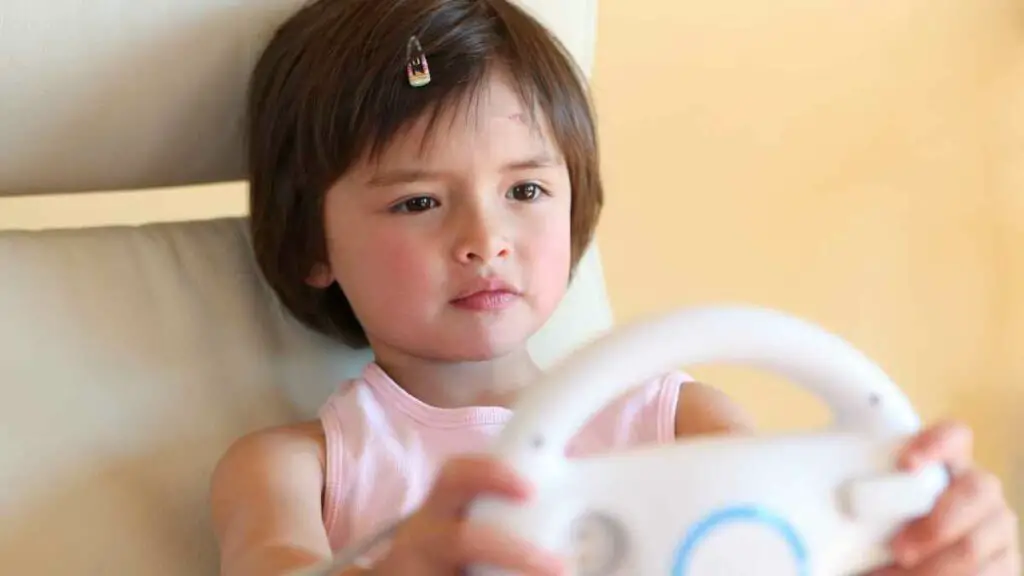 Your toddler loves to play games and giggle, and in the car is no exception! Make a game of driving and play I spy. If they are too little for that game, have them look around for certain items like grass, animals, blue cars – anything!
Make a big celebration when they are successful too. Ask them to tell you what to look for next. This two-way interaction will make it all the more fun to play.
What's cool about playing simple games like these is there is no end to the number of things you can point out and have them find. Just make sure they aren't too challenging for your toddler.
Games like these will help improve your toddler's observation skills. They will learn to process the world around them in new ways, which is especially critical as most of their critical learning takes place on screens.
You can also buy an awesome steering wheel toy for your toddler to use as you drive!
---
5. Coloring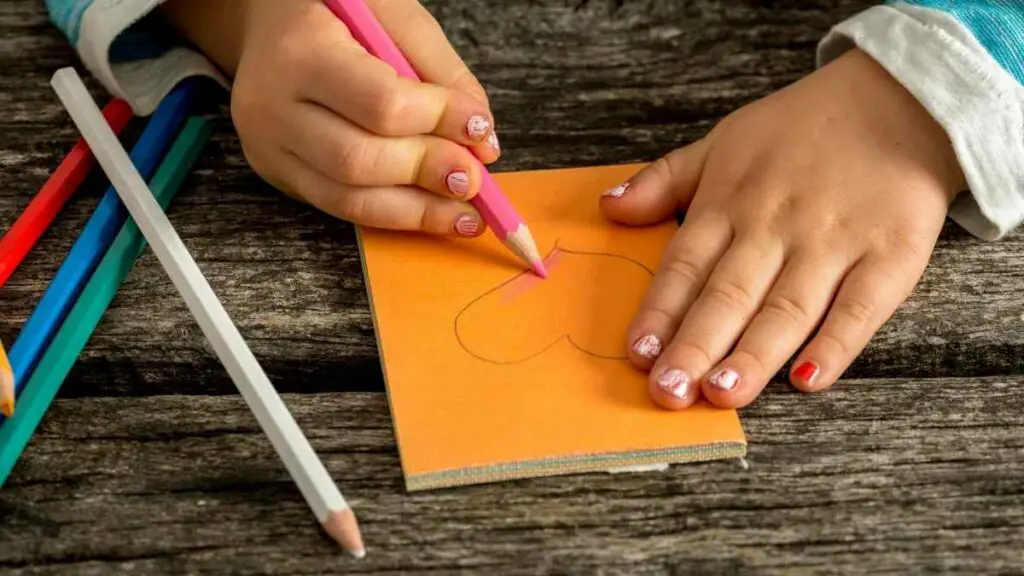 This activity can be controversial, so if you're worried about the state of your car's interior, you may want to skip this one.
If you treat everything as washable, then snag some crayons and a coloring book. Your child will love scribbling and coloring to pass the time.
Coloring helps develop your toddler's fine motor skills, so make sure you ooh and ahh over their creations to promote creativity and keep them coloring. And don't be too harsh on them if they make a mess.
Remember, everything can be cleaned up in no time, even if they draw on the seats and windows.
---
6. Mystery Bags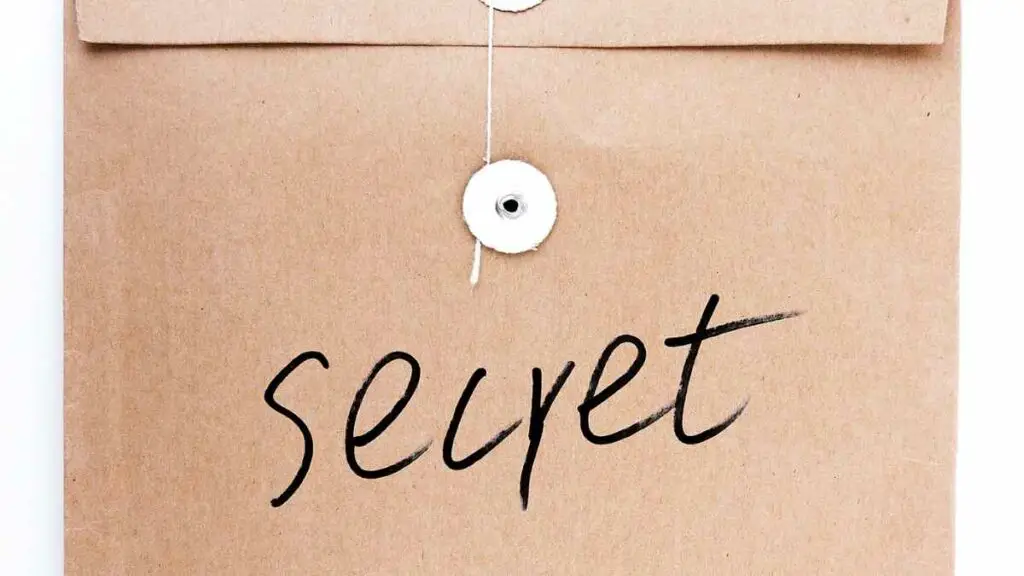 This requires a little more advanced planning, but it's one of the most engaging activities for toddlers when traveling. Go to the dollar store, grab a few new toys, and put them all together.
You can either put them in a bag that your toddler can play with in its entirety or you can measure the gifts out and give them every 30 minutes to 60 minutes.
These surprises will keep your toddler's attention while providing new stimulation when their attention starts to wane. It's a great way to keep them excited and engaged the entire car ride.
They are always looking for the next fun toy and activity that they don't notice how much time is passing.
---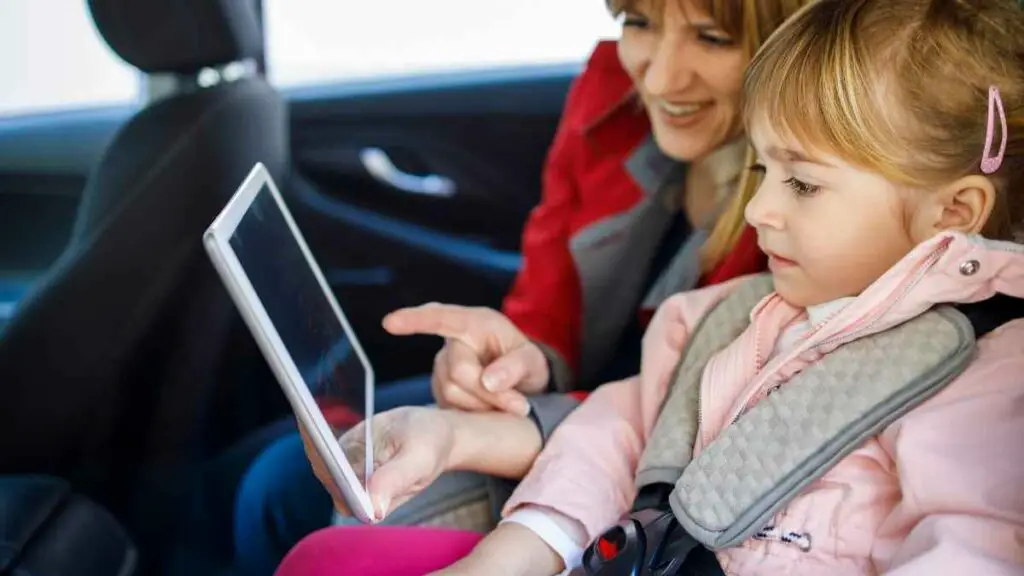 When all else fails, you can give your toddler a device like a cell phone or tablet. We often try to limit our toddler's screen time, but the car can be a finite period of time where your toddler can feel free to watch their favorite shows, play fun games or catch a movie.
There are great educational resources and videos that you can share with your toddler, so you don't have to feel guilty about adding more screen time to their routine.
Often the best way to keep a toddler interested is through a device. After all, they want what their parents have, so don't hesitate to hand your phone or tablet over if it means a momentary calmness in the car!
Try to limit screentime though, even in the car, and especially if they suffer from car sickness!
---
Conclusion
Road trips can be boring. When there is a toddler involved, it can be frustrating too. Frustrating for them, and also for you. Thankfully there are 7 travel activities for toddlers in the car that should help you out and make the trip a little more bearable!
The key thing is that you keep them busy, keep them entertained, and keep them in their car seat! A bored toddler may find a way to escape their seat, and you don't want that on the road.
Good luck!